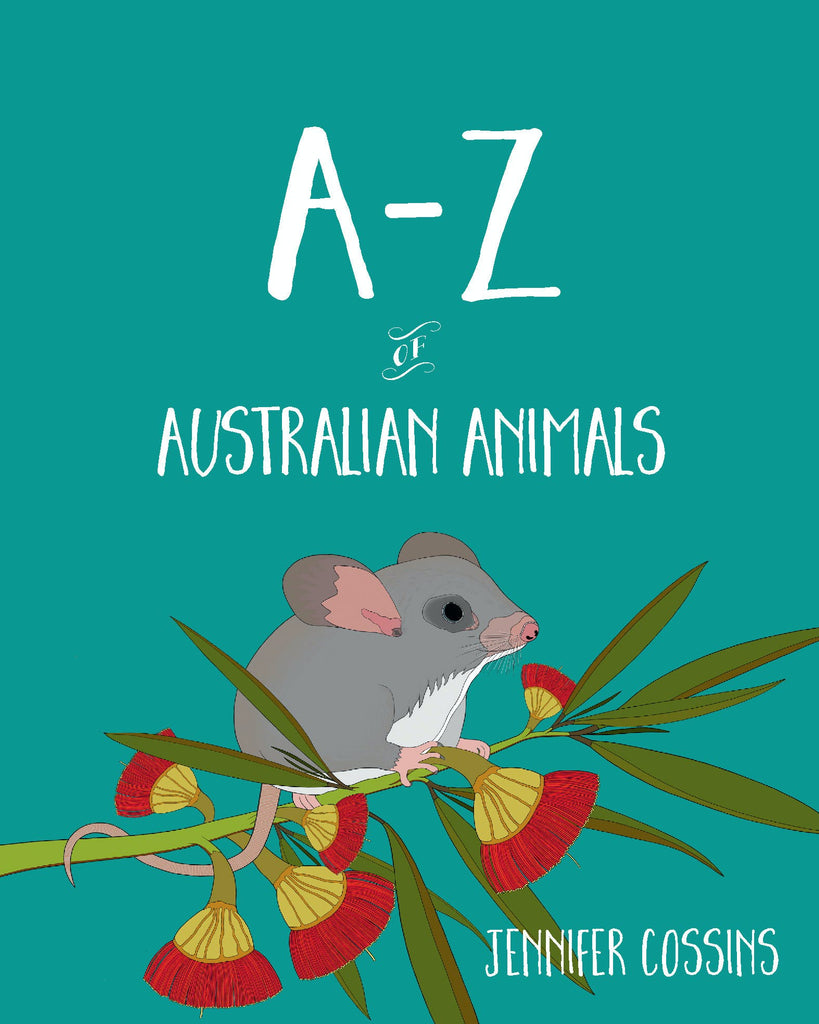 Lothian Children's Books
A-Z of Australian Animals
A beautifully illustrated anthology of 26 of Australia's most fascinating animals from CBCA Honour Book author/illustrator Jennifer Cossins.
From the award-winning creator of A-Z Of Endangered Animals comes a stunning non-fiction picture book for children with a love of animals and a thirst for all things encyclopaedic. This exquisite full-colour picture book is packed with interesting facts and is perfect for young conservationists and students with a keen interest in the world around us. 
On this expedition through the alphabet, you will encounter some of Australia's rare and enchanting animals, from the gorgeous azure kingfisher and the sleepy koala, to the shy numbat and the friendly zebra finch.
Come on an illustrated journey through Australia's unique wildlife with Tasmanian artist Jennifer Cossins.
'For... children who have an enquiring mind and a thirst for knowledge, any book by Tasmanian author and artist Jennifer Cossins is ideal.' - Kids' Book Review
About the author
Jennifer Cossins is a CBCA award-winning artist and writer with a passion for nature, the animal kingdom and all things bright and colourful. A born and bred Tasmanian, Jennifer also designs homewares, textiles and stationery, which she stocks in her store in Hobart, Red Parka.
Suitable for ages 5+
Jennifer Cossins
Published March 2018
Hardback
64 pages
240 mm x 191mm
ISBN 9780734418586
---
Share this Product
---
More from this collection