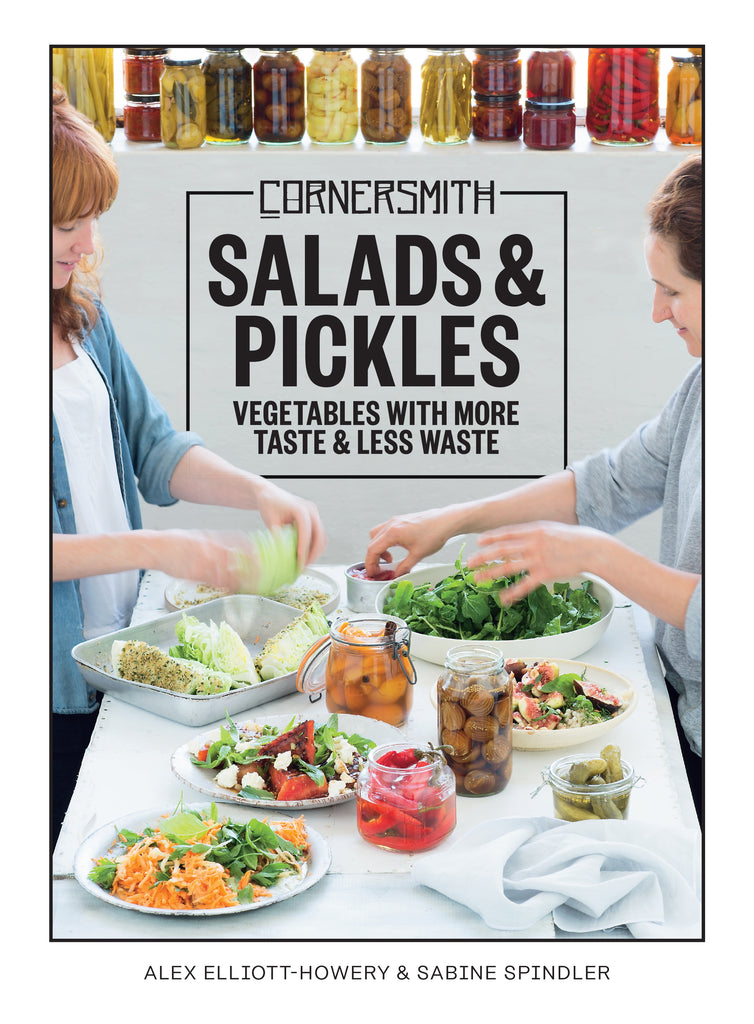 Murdoch Books
Cornersmith: Salads and Pickles
Make vegetables the hero of your plate and learn to cut down your food waste.
The Cornersmith way to eat is about bringing together a variety of deliciously simple elements. Make one or two vegetable dishes, open a jar of pickles or ferments, add a good loaf of bread and perhaps an easy protein - a great piece of cheese, some eggs, a slice of grilled meat or fish. No diets, no superfoods, no guilt... Just good food with more taste and the added benefit of cutting down food waste.
From the award-winning Cornersmith cafes and Picklery comes the follow-up to their bestselling self-titled cookbook, with a focus on seasonal salads, pickles and preserving. Including dozens of simple ideas for fresh ingredients that might otherwise be thrown away, Cornersmith: Salads & Pickles is your handbook to putting vegetables at the centre of the way you eat.
Longlisted Illustrated Book of the Year - Australian Book Industry Awards 2018 

Longlisted Indie Book Awards - Illustrated Non-Fiction 2018
About the Author
Alex Elliott-Howery is the co-founder of what has become a thriving and boundary-breaking food community in inner Sydney. She runs the Cornersmith cafe, renowned for their big heart and strong conscience when it comes to sustainably sourced food. Alex teaches pickling and preserving workshops at the Cornersmith cooking school, the Picklery. She and her team of picklers, fermenters, cheesemakers, bread bakers and others have taught many hundreds of classes over the years.
Sabine Spindler, known as the 'waste warrior', is head chef and chief salad creator at the Cornersmith cafe. Her experience working in fine dining restaurants in Europe left her shocked by the amount of good food that goes to waste on a daily basis in the hospitality industry.
Alex Elliott-Howery and Sabine Spindler
Published September 2017
Paperback
224 pages 
178mm x 140mm
ISBN 9781743369234
---
Share this Product
---
More from this collection