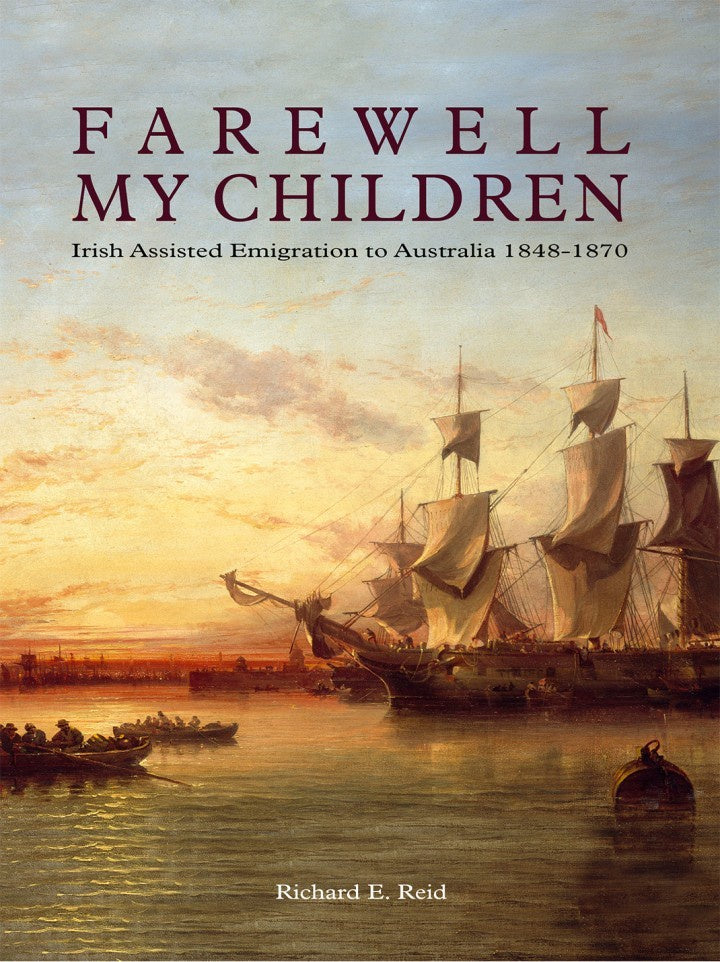 Anchor
Farewell My Children Irish Assisted Emigration To Australia 1848 - 1870
During the 19th century Ireland became a land of emigrants, many of them leaving for Britain's Australian colonies. To reach that distant 'new world' most took advantage of a government assisted passage which by the standards of the time was a well organised journey in ships supervised by Surgeon-Superintendents, Matrons, Sub-Matrons, Schoolmasters and Water Closet Constables.
Farewell my Children tells the story of these emigrants as they left their Irish homes between 1848 and 1870 to sail to Sydney, a journey mirrored by those who left for Melbourne, Adelaide, Hobart or Moreton Bay (Brisbane). Who were these emigrants, what propelled them out of Ireland and what were their first experiences of Australia as they battled for employment? Orphan girls fled the destitution and disease of Irish workhouses during the Great Famine; hundreds left the impoverished parishes of north-west Donegal; families sponsored other family members in chains of migration stretching back to counties Clare, Tipperary, Tyrone and Fermanagh; and family members joined convicts who had been transported years before. Here were the thousands who formed the basis of that large component of colonial society that thought of themselves not as 'British' but as the forerunners of somewhere called 'Australia'.
Dr Richard Reid, an Irish immigrant and Australian citizen, works as an historian in Canberra, Australia's capital city.
Richard E. Reid
Published April 2011
Paperback
260 pages 
230mm x 150mm
ISBN 9780980335477
---
Share this Product
---
More from this collection