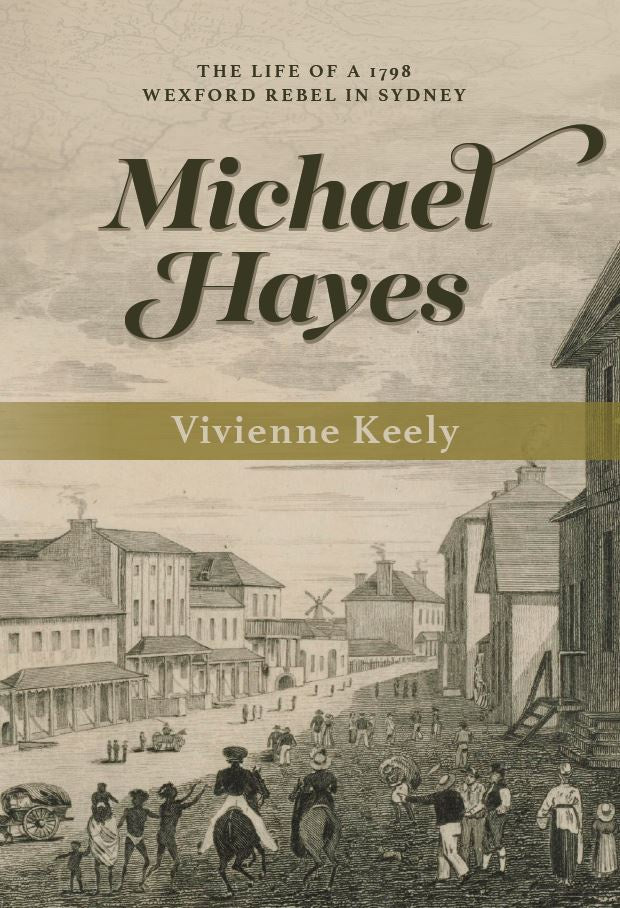 Anchor
Michael Hayes: The Life of a 1798 Wexford Rebel in Sydney
Michael Hayes born in Wexford, Ireland into a Catholic, middle-class family was transported to NSW for his part in the 1798 Rebellion. Arriving in Sydney in 1800 he prospered for a while, making a good living for his new family before falling on hard times. He drowned in 1825, aged fifty-seven, a newspaper report suggesting suicide.
This book examines Hayes' life in the context of his letters to his family in Ireland. The need to remain connected to 'home' is the underlying theme of his letters. Hayes' nineteenth-century story resonates with the contemporary displacement of people throughout the world. Forced to make their way in a strange land, questions of connection remain crucial: how can precious memories be shared? Are those wrenched from their homeland remembered by those who remain behind?
About the Author
Irish-born Vivienne Keely has spent many years in Australia teaching history. During a stint in Dublin ending in 2011, she wrote Glasnevin House, a study of the architecture of an eighteenth-century Georgian villa in Dublin. More recently, she co-edited Pilgrimage in Practice: narration, reclamation and healing published in the UK in 2018. In 2003 Vivienne wrote Dixon of Botany Bay: the convict priest from Wexford. This book continues her examination of the 1798 Rebellion transportees.
Vivienne Keely
Published 
2019
Paperback
154 
pages
250
mm x 180
mm
ISBN
9780648061656
---
Share this Product
---
More from this collection