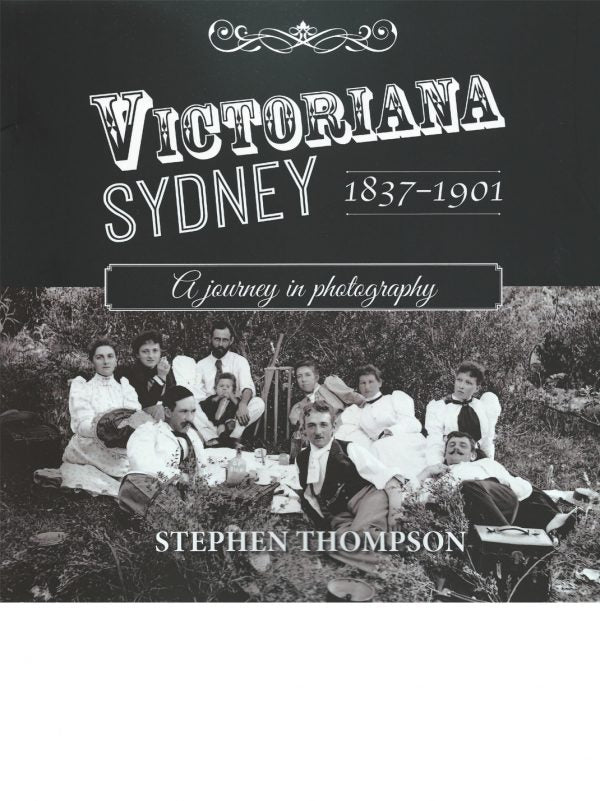 Anchor
Victoriana Sydney 1837-1901: A journey in photography - SLIGHT COVER DAMAGE
 SLIGHT COVER DAMAGE
Victoriana Sydney 1837-1901: A journey in photography presents 150 high-quality, high-resolution photographs produced from glass plate negatives and rudimentary photographic equipment that offers a window into the life of Sydney in the Victorian era.
The Victorian era was a time when Sydney grew from a small town to a bustling economic hub, funnelling resources and wealth back to London. It was a place of contrasts – unsealed roads, windmills, splendid villas, slums and tenements, grand colonial buildings, bustling crowds and clean open spaces. The photographers of Sydney, whose evocative images provide an incredible portrait of the city in the Victorian era, captured it all.
These images are artefacts left by people with a Sherlock Holmes-style fascination with science, technology, knowledge, reform and progress coupled with unfaltering resourcefulness and imagination.
About the author
Stephen Thompson is a researcher, writer, curator and heritage specialist who lives in Sydney.
Stephen Thompson
Published 2016
Paperback
169 Pages
ISBN: 9780992467166
---
Share this Product
---
More from this collection