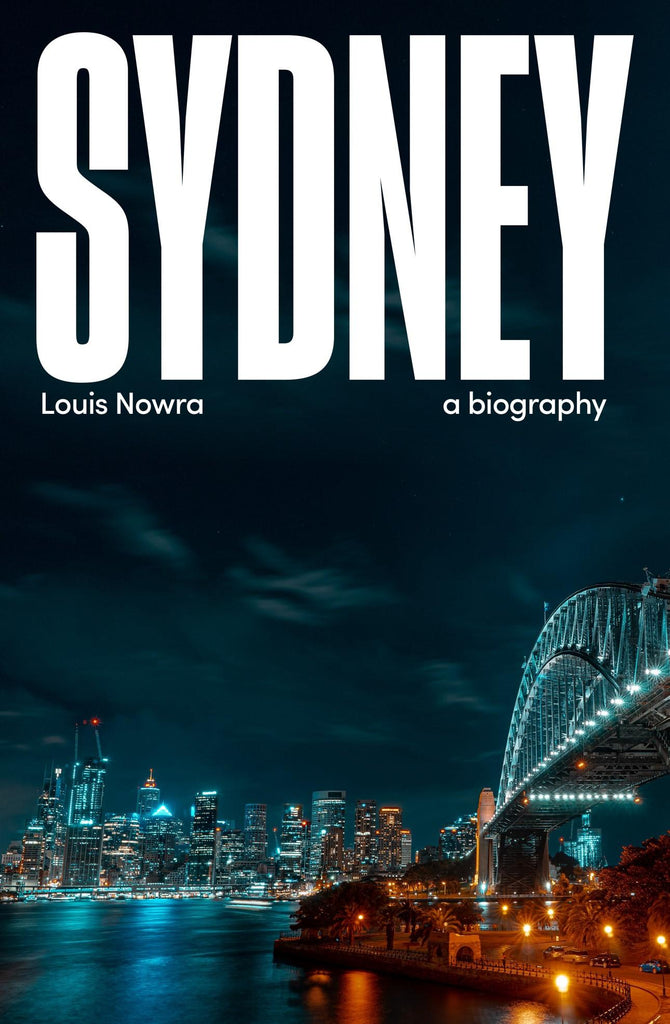 NewSouth Books
Sydney: A biography
'I came to Sydney from Melbourne in 1978 and immediately fell in love with its history, the sandstone buildings, the gorgeous harbour, the bridge, the Opera House, its ad hoc streets and its denizens.'
In Sydney, acclaimed playwright and author Louis Nowra – author of Kings Cross and Woolloomooloo – expands his gaze to explore the energy, beauty, vulgarity, dynamism and pulsating sense of self importance of his adopted city. This big, bustling portrait of Sydney is told through profiles of people, high and low, with a cast of criminals and premiers, ordinary folk, entertainers, artists, thieves and visionaries.
Along with its people, Nowra surveys the city's architecture and its global identity tied up with two great structures: the Harbour Bridge and the Opera House. And as Sydney's history unfolds throughout the twentieth century and beyond, Nowra revels in its neon lighting, architecture, music, skyscrapers and sense of optimism.
About the author
Louis Nowra is an acclaimed author, essayist, screenwriter and playwright. His plays include The Golden Age, Inside the Island, Summer of the Aliens, The Boyce Trilogy, Radiance and Così (the latter two were made into successful films for which he wrote the screenplays). His novels include The Misery of Beauty, Abaza and Ice, Into That Forest and Prince of Afghanistan. He co-edited an anthology of writing about Kings Cross (with Mandy Sayer), In the Gutter... Looking at the Stars and is the author of Kings Cross: A biography and Woolloomooloo: A biography. He lives on the border between Kings Cross and Woolloomooloo. 
Louis Nowra
Published December 2022
Paperback
464 pages
234mm x 153cm
ISBN 9781742235929
---
Share this Product
---
More from this collection