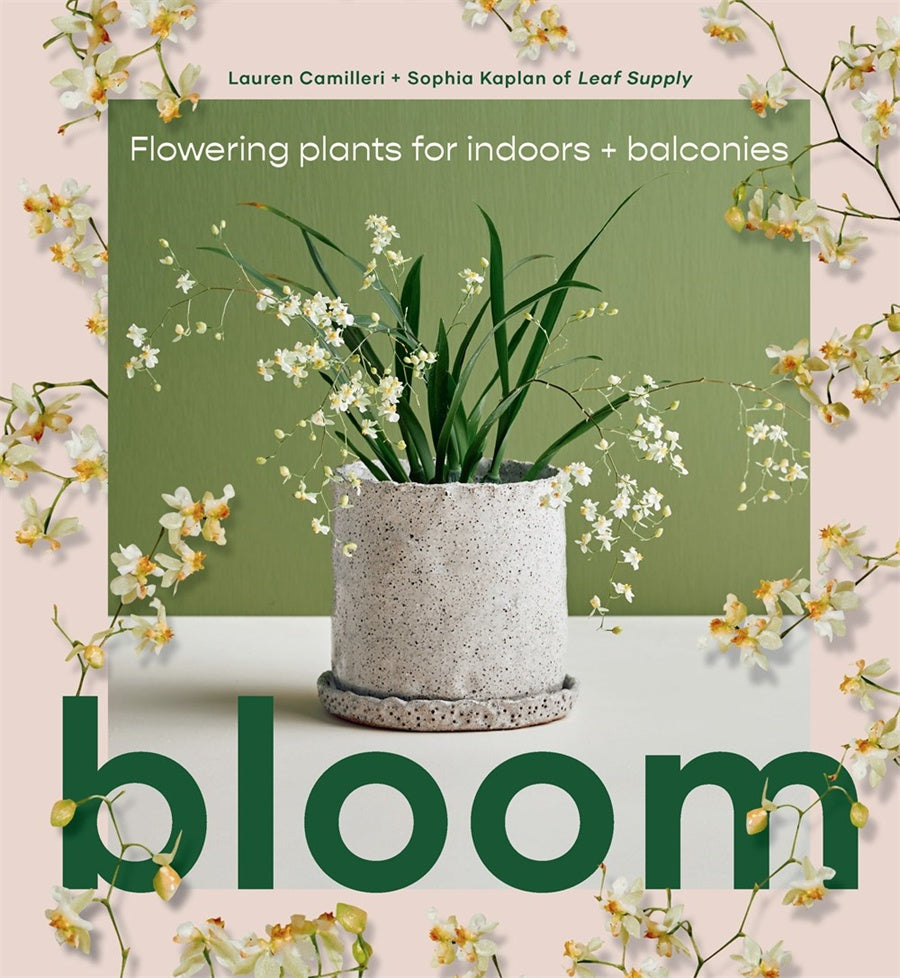 Smith Street Books
Bloom: Flowering plants for indoors and balconies
A guide to houseplants to make your rooms and balconies bloom.
You don't need a sprawling garden or even a yard to brighten up your life with flowers. With help from Leaf Supply's latest book, any space, no matter how small, can be transformed with flowering plants that bring a pop of color to a green sea of monsteras.
Bloom travels the world, featuring interviews with plant lovers who have filled their homes with blooming plants. Learn all about the different types and how to care for them, and find inspiration to introduce and style flowers in your own apartment. Whether you've never owned a plant or you've cultivated a greenhouse of orchids, Leaf Supply has tips for care, style, and arrangements that will turn your house into an indoor garden.
About the author
Lauren Camilleri and Sophia Kaplan are the brainchildren behind the Sydney-based interior-design nursery Leaf Supply. They have professional backgrounds in interior architecture and advertising, respectively. Together, they have previously authored Leaf Supply, Indoor Jungle, and Plantopedia for Smith Street Books.
Lauren Camilleri and Sophia Kaplan
Published September 2022
Hardcover
224 pages
234mm x 253mm
ISBN 9781922417855
---
Share this Product
---
More from this collection