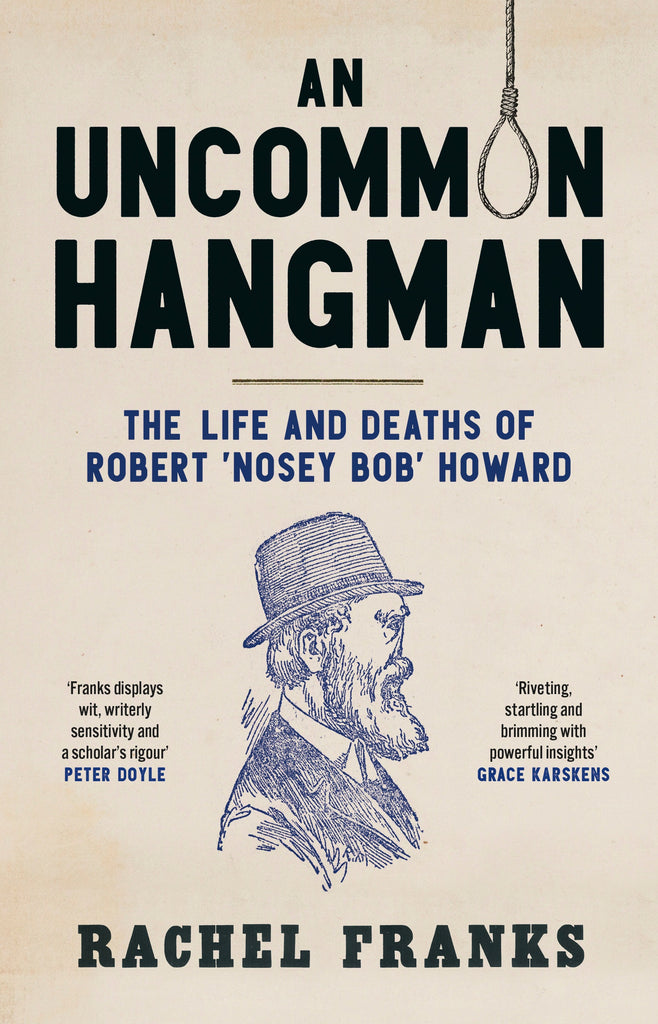 NewSouth Books
An Uncommon Hangman
This is the story of Robert Rice Howard (1832–1906), the man known as Nosey Bob.
It is also an important chapter in the story of the changing attitudes towards capital punishment in Australia, as the country transformed from generally enthusiastic spectators at executions into campaigners for the abolition of the death penalty. These interconnected stories are told through the men, and the one woman, who met Nosey Bob under the worst possible circumstances between his first employment by the Department of Justice in 1876 and his retirement as the executioner for New South Wales in 1904.
Once a household name, Nosey Bob was the most infamous public servant in Sydney: a noseless hangman who sparked fear and fascination everywhere he went. Howard has only ever been cast as an extra in someone else's play, making frightening appearances in a felon's final scene on the gallows. Here, for the first time, he has taken the lead.
Rachel Franks
Published May 2022 
Paperback
432 pages
210mm x 135 mm
ISBN 9781742237343
---
Share this Product
---
More from this collection