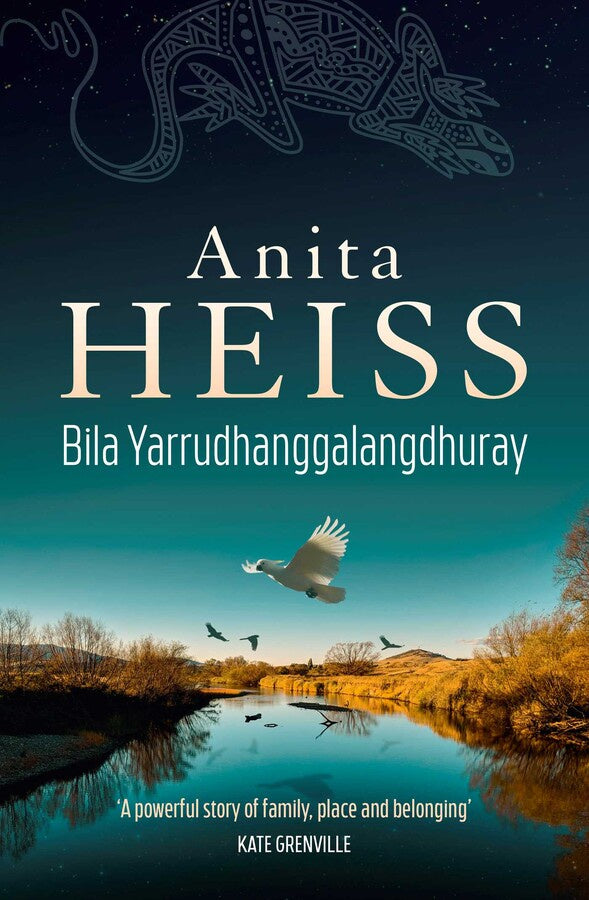 Simon & Schuster
Bila Yarrudhanggalangdhuray (River of Dreams)
Winner 2022 NSW Premier's Literary Award Indigenous Writer's Prize2021 ARA Historical Novel Prize Shortlist2022 Indie Book Awards Longlist2022 Stella Prize Longlist2022 ABIA Longlist2022 Victorian Premier's Literary Award Highly Commended
Set on timeless Wiradyuri country, where the life-giving waters of the rivers can make or break dreams, and based on devastating true events, Bila Yarrudhanggalangdhuray (River of Dreams) is an epic story of love, loss and belonging.
 Gundagai, 1852

The powerful Murrumbidgee River surges through town leaving death and destruction in its wake. It is a stark reminder that while the river can give life, it can just as easily take it away.

Wagadhaany is one of the lucky ones. She survives. But is her life now better than the fate she escaped? Forced to move away from her miyagan, she walks through each day with no trace of dance in her step, her broken heart forever calling her back home to Gundagai.

When she meets Wiradyuri stockman Yindyamarra, Wagadhaany's heart slowly begins to heal. But still, she dreams of a better life, away from the degradation of being owned. She longs to set out along the river of her ancestors, in search of lost family and country. Can she find the courage to defy the White man's law? And if she does, will it bring hope... or heartache?
'A powerful story of family, place and belonging.' – Kate Grenville, author of The Secret River
'This is a book to sink into. Lyrical and tender, Anita Heiss's Bila Yarrudhanggalangdhuray tells a story of courage, connection and belonging which is both universal and deeply personal, with the river singing through every page. A grand achievement and destined to be read for a long time to come.' – Meg Keneally, author of Fled and The Wreck
'There are books you encounter as an adult that you wish you could press into the hands of your younger self. Bila Yarrudhanggalangdhuray is one of those books – a novel that turns Australia's long-mythologised settler history into a raw and resilient heartsong.' – Guardian
About the author
Dr Anita Heiss is an award-winning author of non-fiction, historical fiction, commercial women's fiction, children's novels and blogs. She is a proud member of the Wiradjuri Nation of central New South Wales, an Ambassador for the Indigenous Literacy Foundation, the GO Foundation and Worawa Aboriginal College. Anita is a board member of University of Queensland Press and Circa Contemporary Circus, and is a Professor of Communications at the University of Queensland. As an artist in residence at La Boite Theatre in 2020, Anita began adapting her novel Tiddas (S&S, 2014) for the stage. Her novel Barbed Wire and Cherry Blossoms (S&S, 2016) set in Cowra during World War II, was the 2020 University of Canberra Book of the Year. Anita enjoys eating chocolate, running and being a 'creative disruptor'.
Anita Heiss
Published May 2021
Paperback
400 pages 
234mm x 153mm
ISBN  9781760850449
---
Share this Product
---
More from this collection