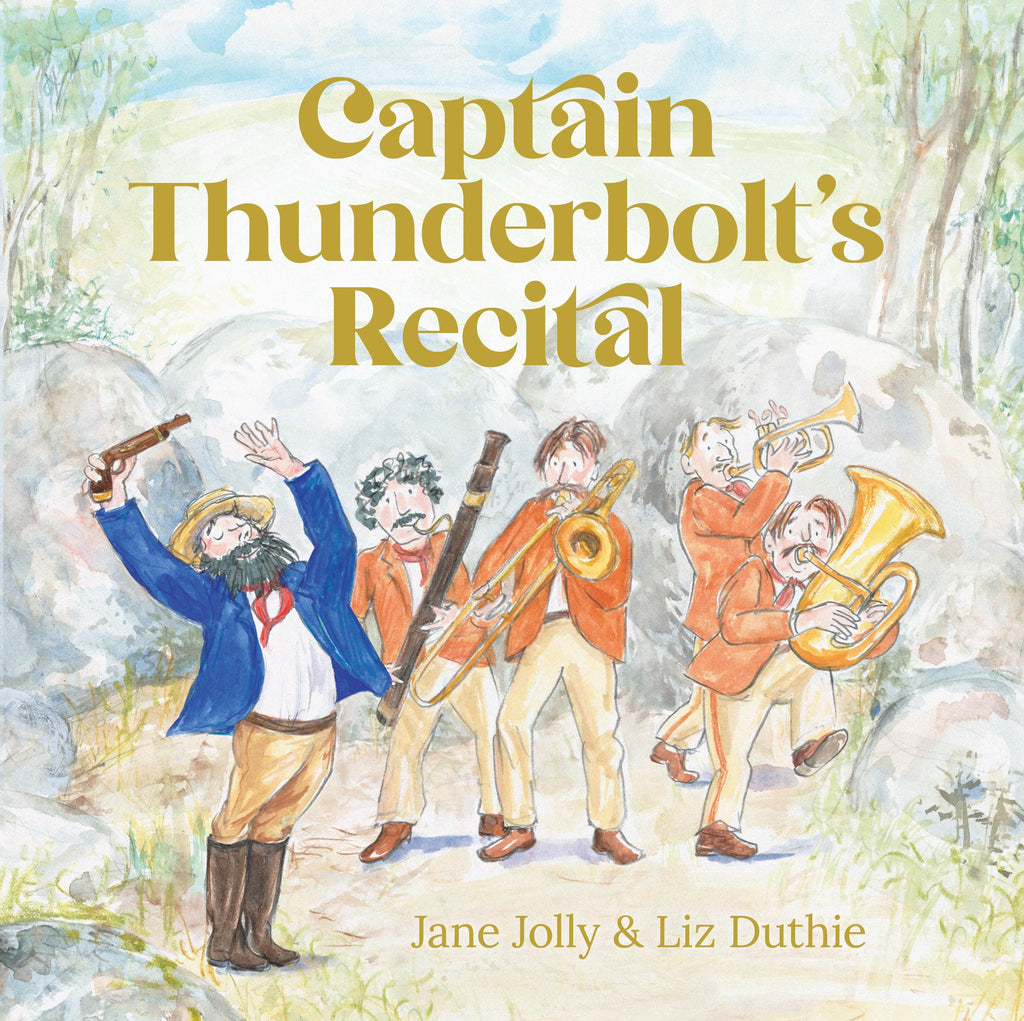 National Library of Australia
Captain Thunderbolt's Recital
Captain Thunderbolt was known as the 'gentleman bushranger'. He didn't like violence, was always polite, and even paid back most of the money he stole.
In Captain Thunderbolt's Recital, author Jane Jolly retells the true tale of one of the bushranger's most famous robberies with comic effect. When Thunderbolt held up Wirth's German brass band, he took their money, asked them to play some music for him and promised to pay the money back. Sure enough, when the men returned home, there was a postal order waiting for them, with the exact amount he had stolen.
Illustrations by Liz Duthie perfectly capture the funny text, bringing to life the quirky band members as well as the impish Captain Thunderbolt.
Age Suitability: 4+
Jane Jolly, illustrated by Liz Duthie
Published July 2023
Hardback
260mm x 260mm
40 Pages
ISBN 9781922507464
---
Share this Product
---
More from this collection