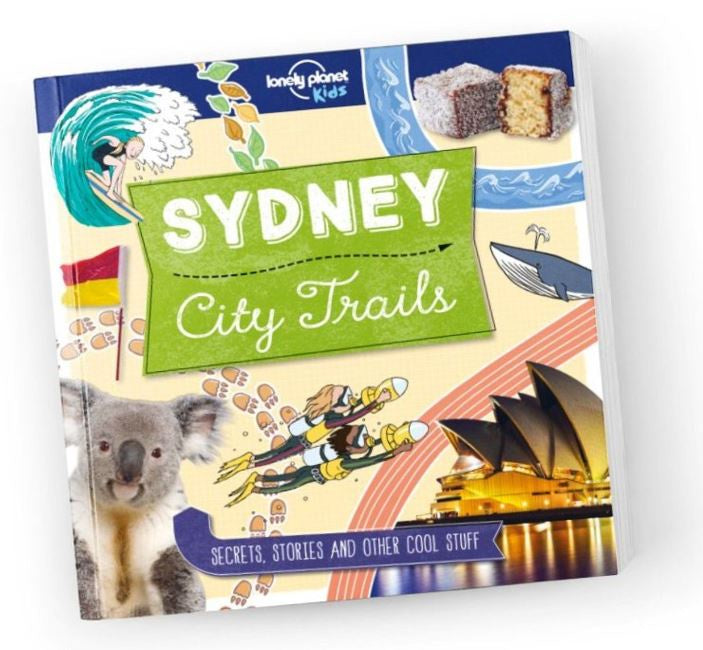 Lonely Planet Kids
City Trails: Sydney
Here's a book about Sydney that's seriously streetwise.
Lonely Planet Kids' City Trails: Sydney features colourful themed trails, from history and culture to food and nature, that reveal amazing facts and intriguing tales that kids won't find on the tourist routes or inside the average guidebook.
We'll show them where to find haunted pubs, ancient Aboriginal art, the best surfing beaches, and lots more! Join Lonely Planet explorers Marco and Amelia as they hunt for more secrets, stories and surprises in another of the world's great cities.
Themed trails include:
In the Beginning
Underground...Underwater
Sky High
Making a Splash
Sydney Spooks
Convicts, Refugees and Ten Pound Poms
The Name Game
Sydney Shapes
Do it Outdoors
Float On?
Asia in Oz
Walk on the Wild Side
Looking Good
Sporty City
Mudbugs, Bush Tucker and Big Fat Snorkers
Deadly Sydney
Got to be Green
Wet, Wet, Wet
Sydney in the Dark
Suitable for children ages 9-12
Published November 2017
Paperback
104 pages, inducing illustrations
205mm x 203mm

ISBN: 9781786579652
---
Share this Product
---
More from this collection