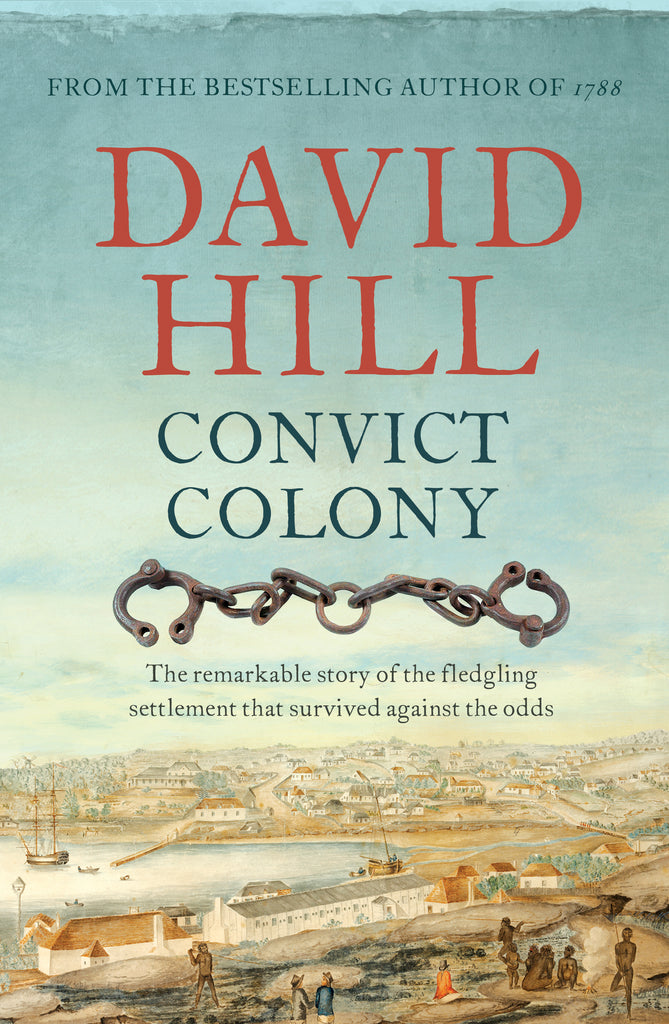 Allen & Unwin
Convict Colony
The author of the magnificent bestselling account of the First Fleet returns to early Sydney to tell the story of the years that followed as it's never been told before.
The British plan to settle Australia was a high-risk venture. We now take it for granted that the first colony was the basis of one of the most successful nations in the world today. But in truth, the New World of the 18th century was dotted with failed colonies, and New South Wales nearly joined them.

The motley crew of unruly marines and bedraggled convicts who arrived at Botany Bay in 1788 in leaky boats nearly starved to death. They could easily have been murdered by hostile locals, been overwhelmed by an attack from French or Spanish expeditions, or brought undone by the Castle Hill uprising of 1804. Yet through fortunate decisions, a few remarkably good leaders, and most of all good luck, Sydney survived and thrived.

Bestselling historian David Hill tells the story of the first three decades of Britain's earliest colony in Australia in a fresh and compelling way.
About the Author
During his remarkable career, David Hill has been chairman then managing director of the Australian Broadcasting Corporation; chairman of the Australian Football Association; chief executive and director of the State Rail Authority; chairman of Sydney Water Corporation; a fellow of the Sydney University Senate; and chairman of CREATE (an organisation representing Australian children in institutional care).

He has held a number of other executive appointments and committee chair positions in the areas of sport, transport, international radio broadcasting, international news providers, politics, fiscal management and city parks.

David came from England to Australia in 1959 under the Fairbridge Farm School Child Migrant scheme. He left school at 15, then returned to complete his Master's degree in economics while working as an economics tutor at Sydney University.
David Hill
Published October 2019
Paperback 
368 Pages
234mm x 153mm
ISBN 9781760528669
---
Share this Product
---
More from this collection