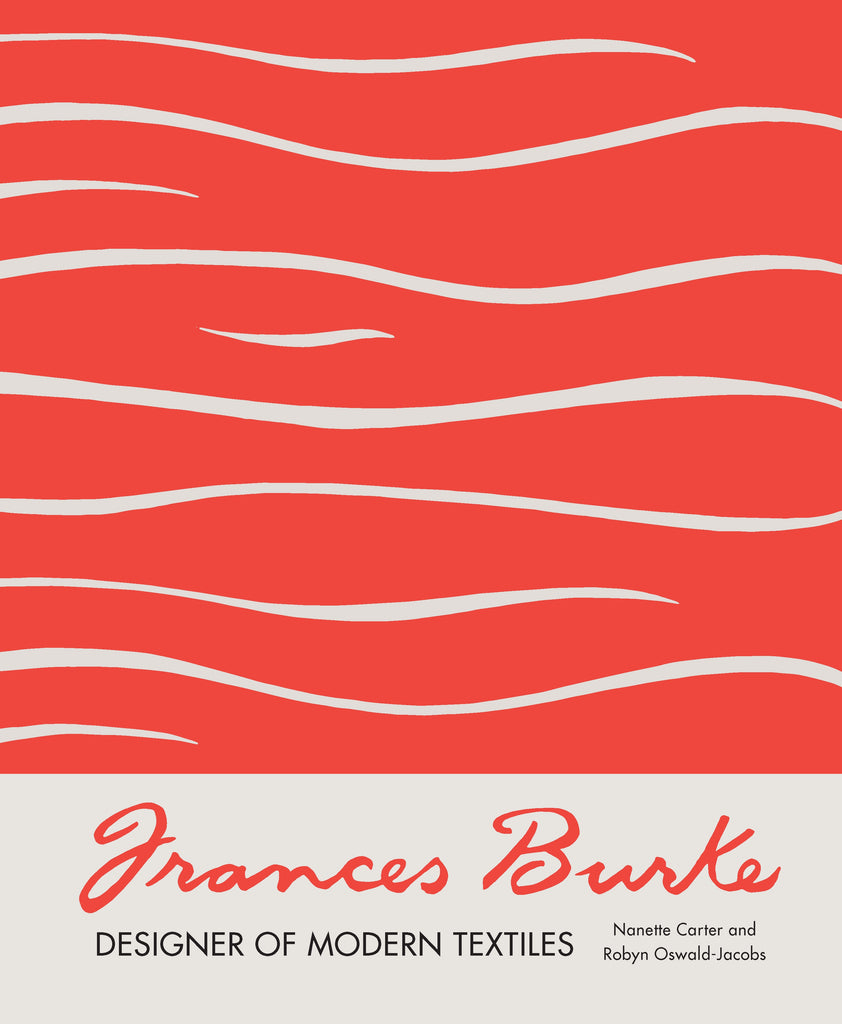 The Miegunyah Press
Frances Burke Designer of modern textiles
An elegantly illustrated celebration of iconic Australian designer Frances Burke
Frances Burke was Australia's most influential and celebrated textile designer of the 20th century. From the late 1930s to 1970, her designs achieved a prominence unparalleled in Australia before or since. Displaying imagery and colours from native flora, marine objects, Indigenous artefacts and designs of pure abstraction, Burke's innovative fabrics remain fresh and appealing, distinctive and evocative of Australia. In New Design, her fabric showroom and interior design consultancy, Burke presented modern furniture by emerging local designers of the postwar period. Drawing on regular visits to the US, UK, Europe, Japan and Taiwan she became an authoritative advocate for modern design.
Burke also collaborated with leading architects and interior designers, including Robin Boyd, her fabrics making arresting contributions to influential modern buildings. In this long-awaited, richly illustrated work, Nanette Carter and Robyn Oswald-Jacobs have located and unpacked the different components of a body of work never presented as art or intended simply for display, but which contributed so much to the felt experience of Australian life in the middle decades of the twentieth century.
About the Authors
Nanette Carter completed a master's degree in art history focusing on the development of modern design in Melbourne in the 1930s. She subsequently researched and wrote on postwar interiors by designer and artist Clement Meadmore. Her 2015 PhD on the emergence of DIY culture in the postwar period in Australia was jointly supervised by the School of Historical Studies and the Faculty of Architecture, Building and Planning at the University of Melbourne. In addition to researching and writing about Australia's design history, Nanette has curated exhibitions for Swinburne University of Technology—'Pen to Pixel'—and for Heide Museum of Modern Art—'Savage Luxury: Modernist Design in Melbourne 1930–1939'. Nanette is an adjunct scholar connected to the School of Design, Swinburne University.
Independent scholar Robyn Oswald-Jacobs completed a diploma in textile design at RMIT before undertaking a research master's degree on textile designer Frances Burke. In part as a result of this research the Textile Resource Collection: Australian Fashion and Textile Design was established by the Department of Fashion and Textile Design at RMIT. Managed by Oswald-Jacobs, the centre collected, exhibited and published archival material, later forming the foundation of the RMIT Design Archives. Robyn also designed and delivered cultural heritage projects for RMIT, including re-opening the RMIT Capitol Theatre in 1999 and the development of the RMIT/National Trust Heritage Legal Precinct, Russell Street, Melbourne. Robyn was subsequently appointed business development director (new business) for FutureBrand Australia.
Nanette Carter, Robyn Oswald-Jacobs
Published May 2021
Hardcover
240 pages
301mm x 248mm
ISBN 9780522877113
---
Share this Product
---
More from this collection