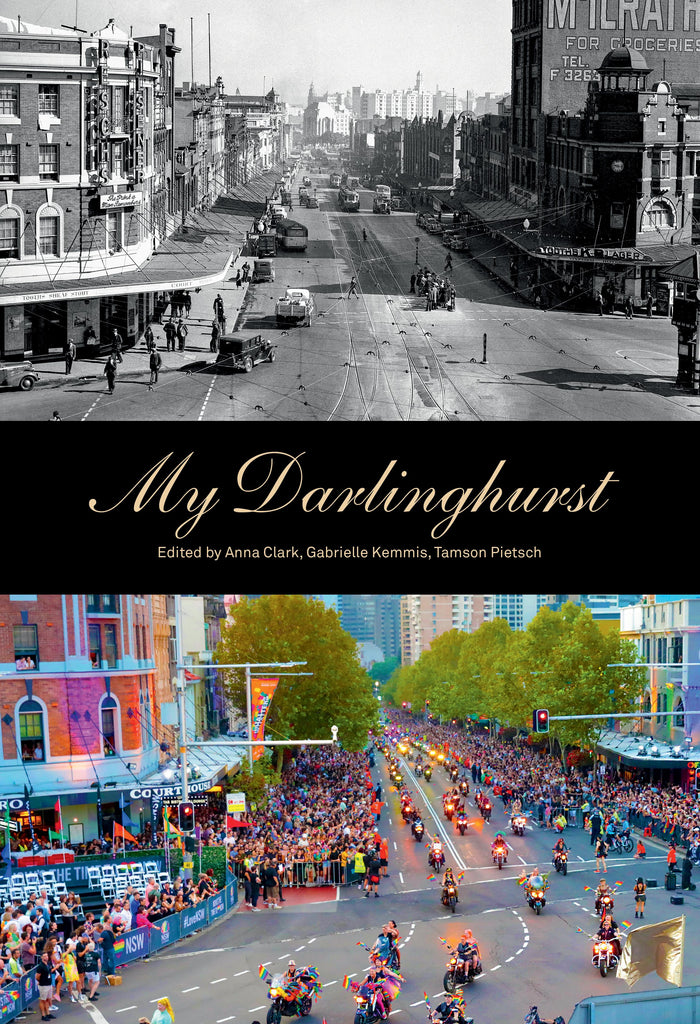 NewSouth Books
My Darlinghurst
Writers, residents and historians explore the unique and the everyday of Darlinghurst.
Darlinghurst, a triangle of 800 square metres on the edge of Sydney's CBD, has long been shaped by its geography. Boundary Street traces the route of Rushcutters Creek, used by Aboriginal people for millennia. Rocky ridges were quarried by convicts and prisoners from Darlinghurst Gaol. Streams ran down from the ridges towards the harbour and were the site for the colony's first mills. 
Shaped by this landscape – and transforming it – a mixture of poor and posh, criminal and respectable, itinerant and established, and sick and well have made Darlinghurst their home. My Darlinghurst profiles the migrant and Indigenous residents, the razor gangs and brothels, the soldiers and wharfies, and the artists and LGBTQIA+ communities central to the suburb's history. 
About the author
Anna Clark holds an Australian Research Council Future Fellowship at the Australian Centre for Public History at the University of Technology 
Sydney. Her books include The Catch: The Story of Fishing in Australia and Making Australian History.
Tamson Pietsch is Associate Professor in Social and Political Sciences and Director of the Australian Centre for Public History at UTS. Tamson is the author of Empire of Scholars: Universities networks and the British academic 
world, 1850-1939.
Gabrielle Kemmis is a historian of psychology and medicine, with a particular interest in the US government's use of psychological warfare throughout WWII and the Cold War.
Edited by Anna Clark, Tamson Pietsch and Gabrielle Kemmis
Published December 2023
Flexibound
256 pages
150 illustrations
280mm x 210mm
ISBN 9781742237657
---
Share this Product
---
More from this collection