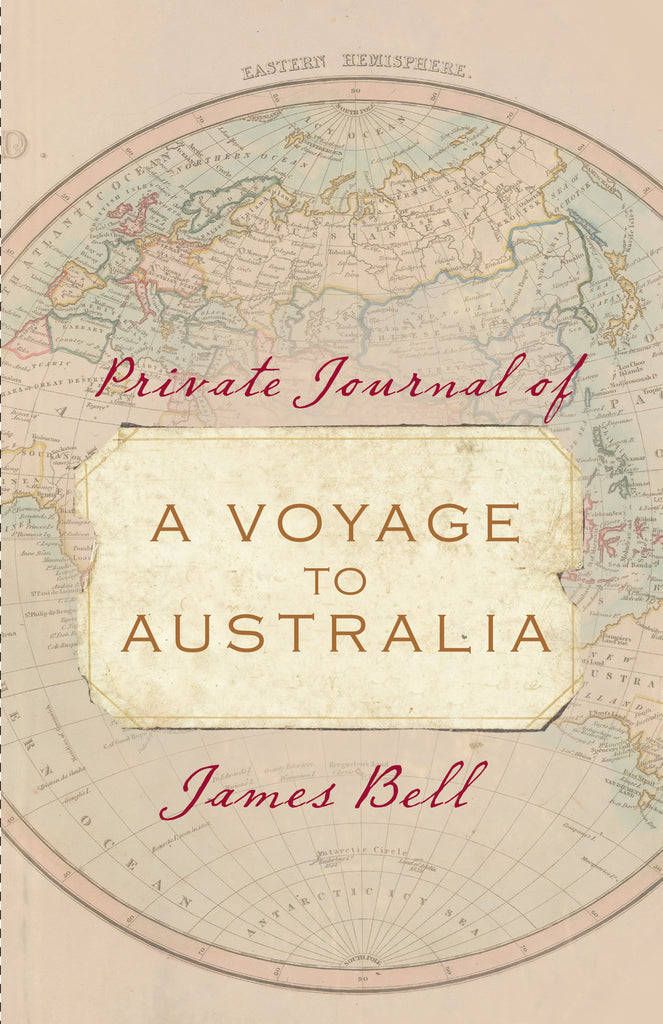 Allen & Unwin
Private Journal of A Voyage To Australia
Though intended only for the eyes of his beloved in England, this diary written by James Bell, sailor on the voyage of the good ship Planter to Australia in 1838, provides a unique insight into the experience of sailing to Australia in the middle of the Nineteenth Century. An invaluable addition to the history of the emigrant ships to Australia.
On 19 November 1838 James Bell, then aged 21, set out in the sailing vessel the Planter from St Katharine Docks in London to travel to Adelaide, an infant colony half a world away and not yet two years old. He left behind family, good friends and the mysterious 'C.P.', a young woman with whom he hoped one day to be reunited.

The journey usually took 130 days, but due to the incompetence of the captain and the many misadventures encountered it took the Planter almost six months to reach its destination. Along the way it lost a crew, several passengers and much livestock; it gained a new crew and at least one extra passenger. The drunken brawls and licentious couplings horrified James Bell who, to while away the time, penned a detailed account of all the comings and goings for the eyes of 'C.P.' only, sternly advising her that 'it must never be read by a third party'.

Sustained by his sense of adventure, his love of poetry, his faith in his Presbyterian God, his nostalgic memories of rural Scotland and particularly by his affection for 'C.P.', James Bell maintained a vivid and astute record of his historic journey. His voice travels down to us, more than a century and a half later, and reminds us of the dangers and joys of such an adventurous leap into the unknown.
James Bell
Published December 2011
Paperback
224 pages 
198mm x 128mm
ISBN 9781742377957
---
Share this Product
---
More from this collection