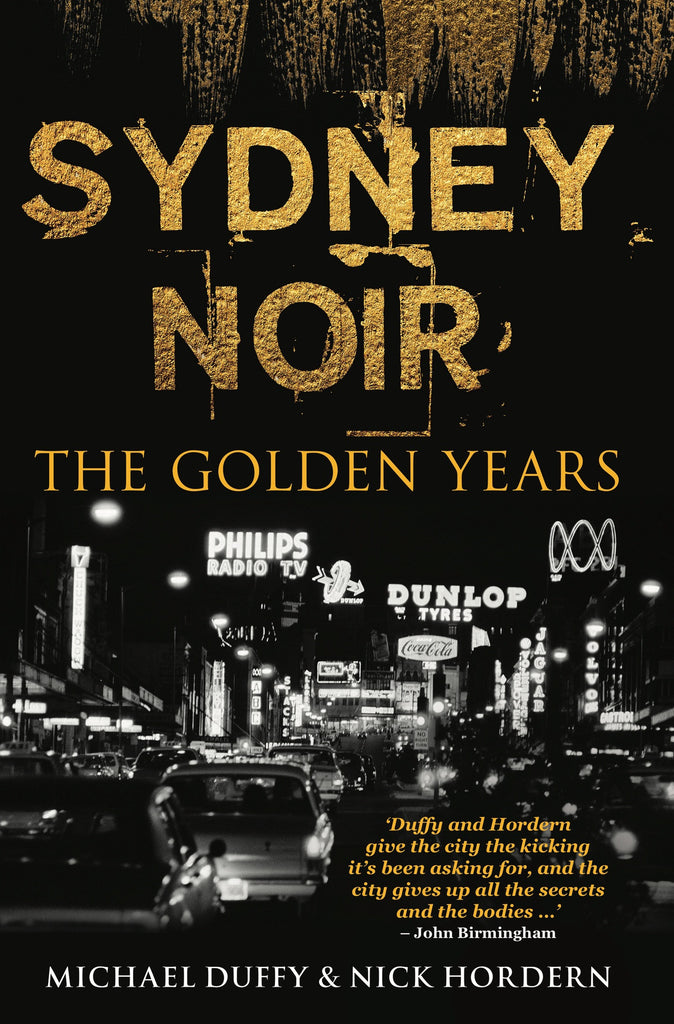 NewSouth Books
Sydney Noir: The Golden Years
Slight cover damage
The first ever book devoted entirely to the golden years of the Sydney underworld.
In the late 1960s Sydney was one of the most prosperous places on earth and one of the most corrupt. A large proportion of the population was engaged in illegal gambling and other activities that made colourful characters such as Lennie McPherson, Abe Saffron and George Freeman wealthy and, to many, folk heroes. Thousands of American soldiers on their seven-day leave from Vietnam turned Kings Cross, with its strip shows and night clubs, into one big party.
The whole corrupt carnival was run by the police in an arrangement known as 'the joke'. They could just about get away with that term because heroin had not yet turned the underworld into the killing machine it would soon become. Two of the main jokers were also lovers: vice queen Shirley Brifman and violent detective Fred Krahe.
In Sydney Noir Michael Duffy and Nick Hordern revisit this dark yet fascinating chapter of Sydney's history, telling stories that would be unbelievable were they not true. Finally, they make the bold argument that premier of the time, Sir Robert Askin, may not have been as guilty of corruption as many have claimed. 
'Duffy and Hordern give the city the kicking it's been asking for, and the city gives up all the secrets and the bodies …' – John Birmingham
'An insightful retrospective on the emergence of organised crime and corruption in Sydney in the 1960s and 1970s.' – Bob Bottom OAM, investigative journalist 
Michael Duffy and Nick Hordern 
Published May 2017
Paperback
336Pages
234mm x 153mm
ISBN 9781742235448
---
Share this Product
---
More from this collection