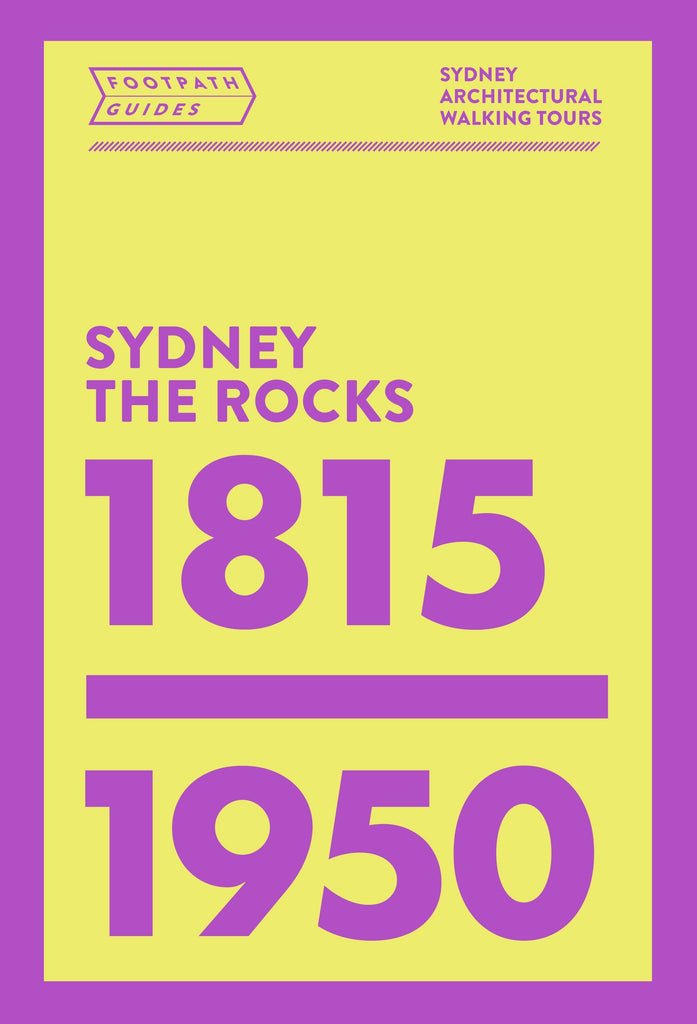 Footpath Guides
Footpath Guides: Sydney The Rocks 1815-1950
Footpath Guides are a series of architectural walking guides designed for the curious urban explorer. 
Each edition focuses on the architectural elements of a particular location, showcasing notable examples of the featured style or era.
Clear maps, concise descriptions and accurate illustrations enable an easy and informative self-guided tour experience for both the casual observer and the aficionado.
Explore at your own pace!
The Footpath Guide to Sydney The Rocks 1815-1950 explores the rich architectural legacy of this historically significant urban enclave. The pocket-sized guide showcases notable architectural examples from the era, taking the reader on a figurative and literal stroll through the built history of one of Australia's premier urban centres.
Footpath Guides
Text and Photography Jacques Sheard
Design and Art Direction Sonia Post
Producer Dave Roper
Published September 2017
Paperback
88 Pages
175mm x 120mm
ISBN 9780992552763
---
Share this Product
---
More from this collection