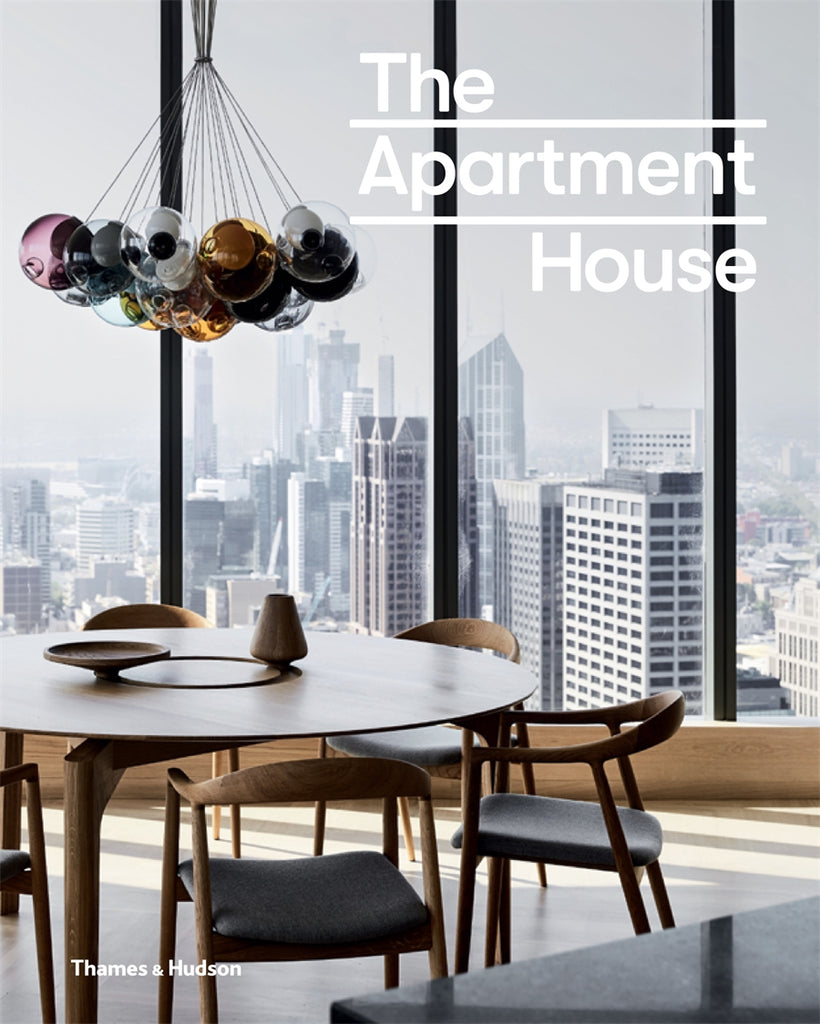 Thames & Hudson
The Apartment House
From the sea change to the tree change, people are now choosing apartment living for the lifestyle of the inner city. This book celebrates the best of higher-density living.
As the dream of home ownership in Australia is updated, the detached house on a quarter-acre block with a Hills Hoist has become an outdated ideal. A new generation of owners is foregoing the big backyard in favour of the convenience, sustainability and affordability of inner-city life in a townhouse or apartment. From suburban duplexes to medium-density apartment blocks and vertical living in twin towers, The Apartment House explores some of the best examples of contemporary multi-residential projects in Australia.
Whether newly built or renovated, each project demonstrates the importance of the relationship between density and amenity, while showcasing the benefits of living in closer proximity to one another. This exciting collection of homes speaks to the twenty-first-century lifestyle where smaller and closer is the new dream.
About the Author
Katelin Butler is the editor of Houses magazine. In 2011 she was on the jury for the Australian Institute of Architects' Tasmanian Architecture Awards, and in 2013 she curated Australia's contribution to the international architecture showcase at the London Festival of Architecture.

Cameron Bruhn is the editorial director of Architecture Media. He has twice been a member of multidisciplinary teams shortlisted for the creative directorship of the Australian Pavilion at the Venice Biennale of Architecture, and in 2010 was a member of the jury for the Australian Institute of Architects' National Architecture Awards.
Edited by Cameron Bruhn and Katelin Butler
Published October 2017
Hardback
272 pages 
222mm x 277mm
ISBN 9780500501047
---
Share this Product
---
More from this collection