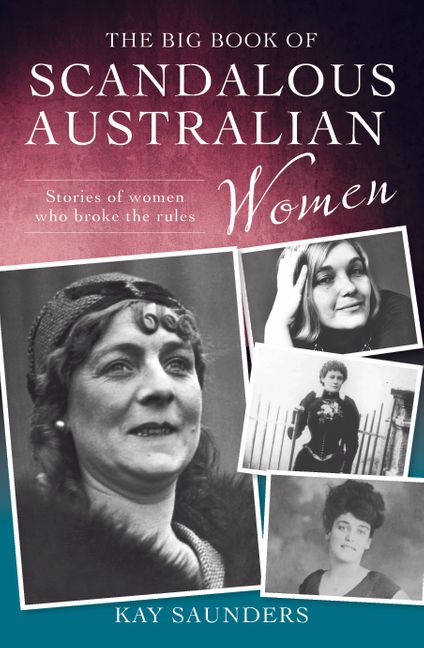 ABC Books
The Big Book of Scandalous Australian Women
Stories of women who broke the rules.
Some are wicked, some are scandalous, some are downright mean and ruthless and some just went a little bit sideways. Meet the bad women of Australia: the femmes who challenge our ideas of what women should be - together in the one big book.
Tilly Devine, Mary Bryant, Helena Rubinstein, Lola Montez - these notorious women defied the restricted times they lived in, seducing men of power and betraying them, going from streetwalkers to standover merchants, rewriting their past as they rose to the top, or just taking to a life of crime with gusto.
Then there are the darker dames: women who have killed husbands, lovers, relatives, friends and children for a variety of reasons. The backyard abortionists, the poisoners, the women in lovers' pacts, the women who sought to protect themselves from violence. All of them deadly and fascinating.
Profiled by Kay Saunders in Notorious Australian Women and Deadly Australian Women, the lives of these scandalous women are now available together in the one volume.
Kay Saunders
Published April 2014
688 Pages
Paperback
235mm x 150mm
ISBN: 9780733332609
---
Share this Product
---
More from this collection