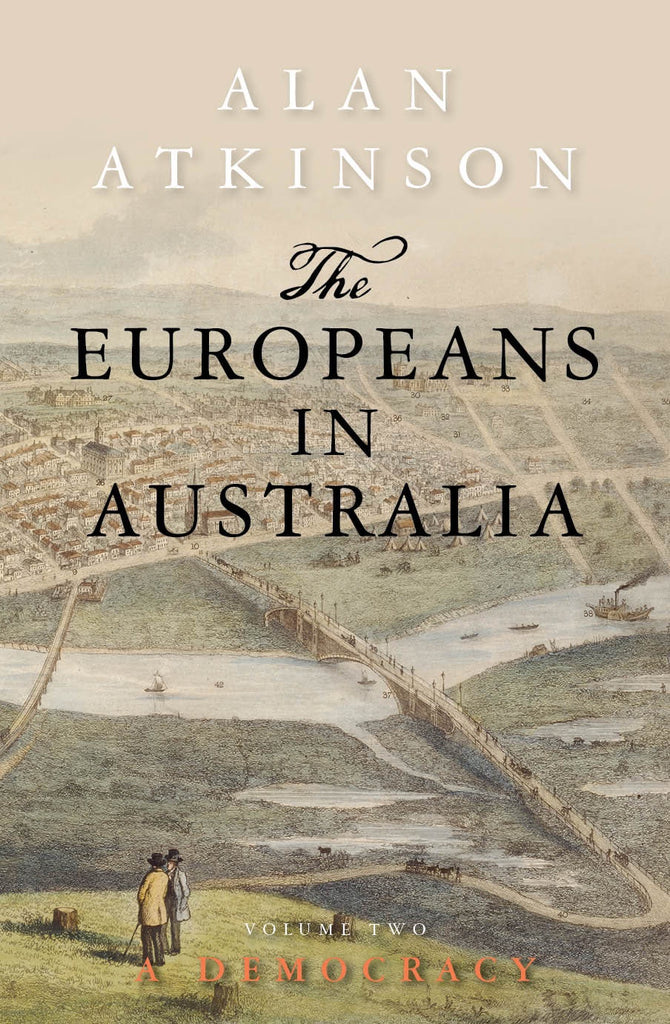 UNSW Press
The Europeans in Australia: Volume Two - Democracy
'It is the duty of historians to be, wherever they can, accurate, precise, humane, imaginative - using moral imagination above all – and even-handed.' - Alan Atkinson 
The second of three volumes of the landmark, award-winning series The Europeans in Australia gives an account of early settlement by Britain. It tells of the political and intellectual origins of this extraordinary undertaking that began during the 1780s, a decade of extraordinary creativity and the climax of the European Enlightenment. 
Volume Two, Democracy, takes the story from around 1815 to the early 1870s. By exploring the nineteenth-century 'communications revolution' Atkinson casts new light on the way Australia first found its place in a 'global' world. This volume is more than a story of geography and politics. It describes the way people thought and felt. Throughout the trilogy Atkinson traces subtle and sudden shifts of 'common imagination' by analysing the lives of both powerful and ordinary Australians. He sets out the ideas and the imagery that moved and marked the people. This book, like all his work, is grounded in thorough and rigorous scholarship yet imbued with compassion and insight. Written 'from the inside', it is – as he says – history 'caught up with the flesh and memory it describes'. 
The culmination of an extraordinary career in the writing and teaching of Australian history, The Europeans in Australia grapples with the Australian historical experience as a whole from the point of view of the settlers from Europe. Ambitious and unique, it is the first such large, single-author account since Manning Clark's A History of Australia.
Alan Atkinson
Published July 2016
Paperback
608 Pages
234mm x 153mm
ISBN 9781742234977
---
Share this Product
---
More from this collection