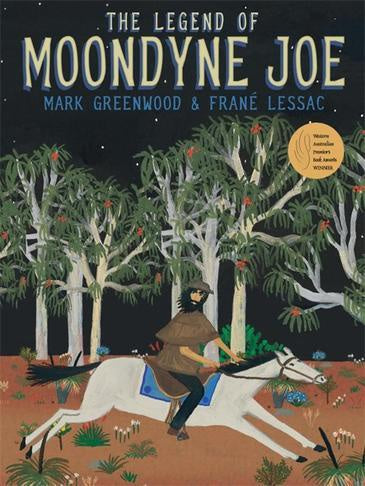 Walker Books
The Legend of Moondyne Joe
This is the story of the greatest escape artist of Australia's convict era – the legend of Moondyne Joe.
"They'll not take my freedom away!" These are the words of Moondyne Joe, the beloved scoundrel and expert bushman of early Australian convict history. There wasn't a cell built that could contain him, and Joe often led the troopers on wild chases through the Moondyne Hills of Western Australia.
This is the story of a colourful Australian legend from the award-winning team of Mark Greenwood and Frané Lessac.
From the author-illustrator team who produced Simpson and his Donkey, which won Honour Book Eve Pownall Award for Information Books, Children's Book Council of Australia 2009
Winner Western Australian Premier's Children's Book Award, 2002
Mark Greenwood and Frané Lessac
Published 2011
Paperback
40 pages
270mm x 209mm
ISBN: 9781921720123
---
Share this Product
---
More from this collection