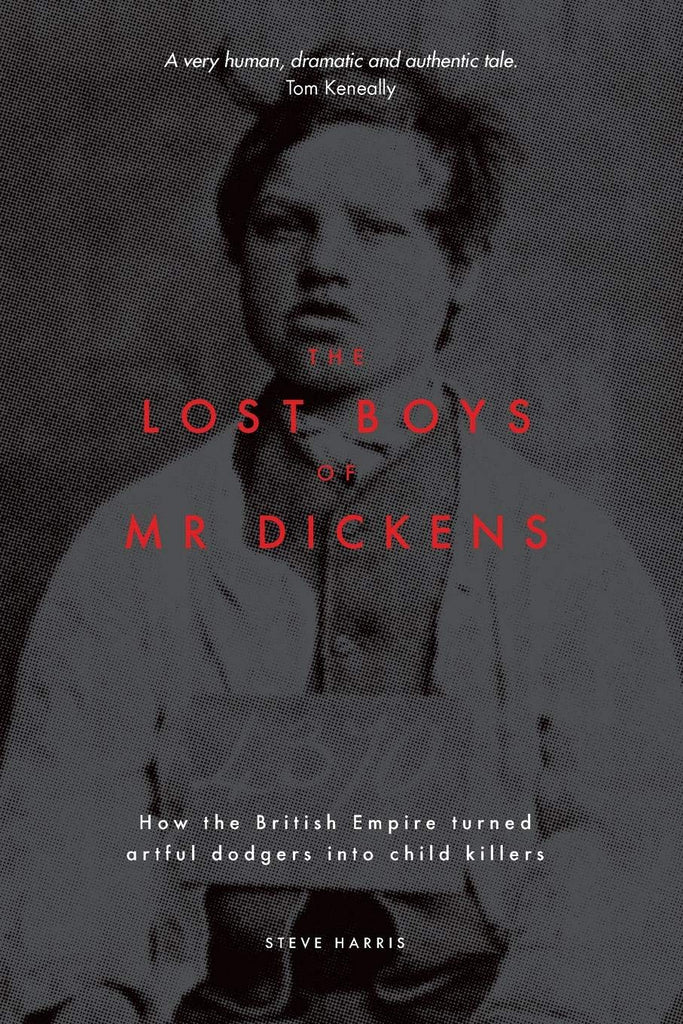 Melbourne Books
The Lost Boys of Mr Dickens: How the British Empire turned artful dodgers into child killers
In this, his third book, Steve Harris continues to shed light on the dark side of Australia's colonial past.
This is the gripping real-life story of two young boys in the 19th century sent by the British Government as impoverished and unwanted juveniles to exile to Van Diemen's Land in the world's first prison built exclusively for children.
Prejudice, moral panic, harsh justice and expedience saw unwanted boys condemned to severe isolation, solitary confinement, hard labour in chains and thrashings in a juvenile version of notorious Port Arthur, a ground-breaking chapter in the history of juvenile crime and punishment.
Some quietly endured in the hope of salvation through rudimentary trade and Biblical instruction, but others became relentlessly defiant and mutinous in a brotherhood of resistance and bullying, inexorably slipping from hope to hell.
Engrossing as a novel, this story of the death of childhood in the cradle of the world's mightiest empire, and the atmospheric tale of crime and punishment leading to a sensational murder trial is from another time but implicitly raises questions which remain with us today.
Steve Harris
Published September 2019
Paperback
272 pages
232mm x 154mm
ISBN 
9781925556988
---
Share this Product
---
More from this collection