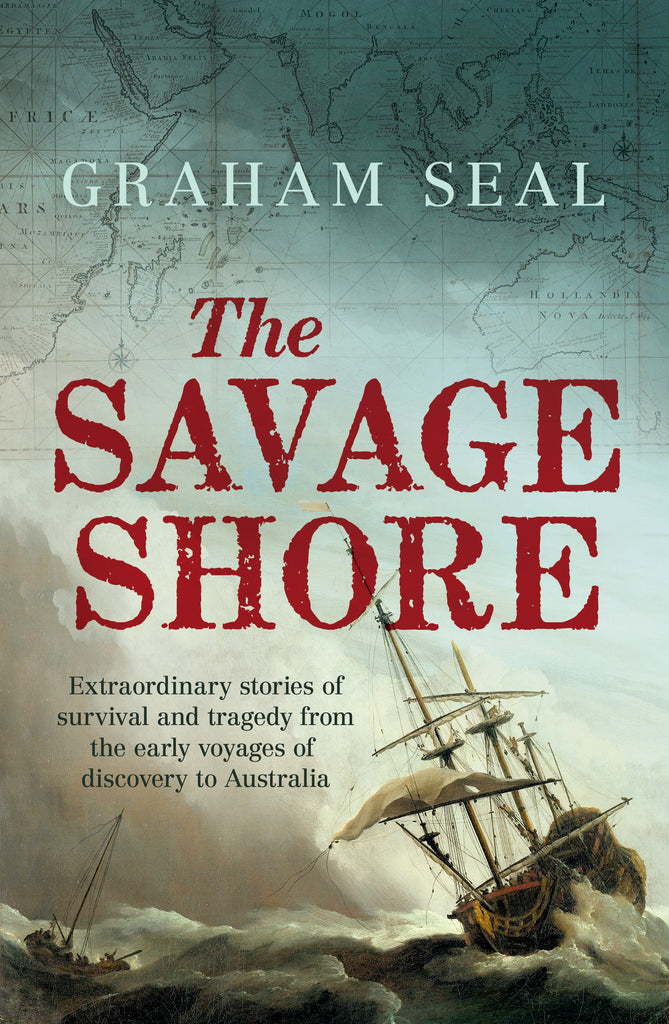 Allen & Unwin
The Savage Shore
Remarkable stories from the dangerous early voyages to Australia - long before Captain Cook claimed it for the English - reveal a very different history than the triumphal British version we learnt at school.
The search for the great south land began in ancient times and was a matter of colourful myth and cartographical fantasy until the Dutch East India Company started sending ships in the early seventeenth century.

Graham Seal tells stories from the centuries it took to discover Australia through many voyages by the Dutch, Spanish, Portuguese, French and Macassans. Captain Cook arrived long after the continent had been found. This is a gripping account of danger at sea, dramatic shipwrecks, courageous castaways, murder, much missing gold, and terrible loss of life. It is also a period of amazing feats of navigation and survival against the odds.

We now know the Dutch were far more active in the early exploration of Australia than is generally understood, and were most likely the first European settlers of the continent.

'It is great to have a book that covers the whole, truly amazing, story of the maritime discovery of Australia. It also adds great insight into the mostly tragic clash of cultures between the Europeans and indigenous people.' - John Longley AM, Chair of the Duyfken Foundation
About the author
Graham Seal is Professor of Folklore at Curtin University, and a leading expert on Australian cultural history. He is author of the bestselling Great Convict Stories, Great Australian Stories and Larrikins, Bush Tales and Other Great Australian Stories.
Graham Seal
Published July 2015
Paperback
320 Pages
234mm x 153mm
ISBN 9781760111076
---
Share this Product
---
More from this collection