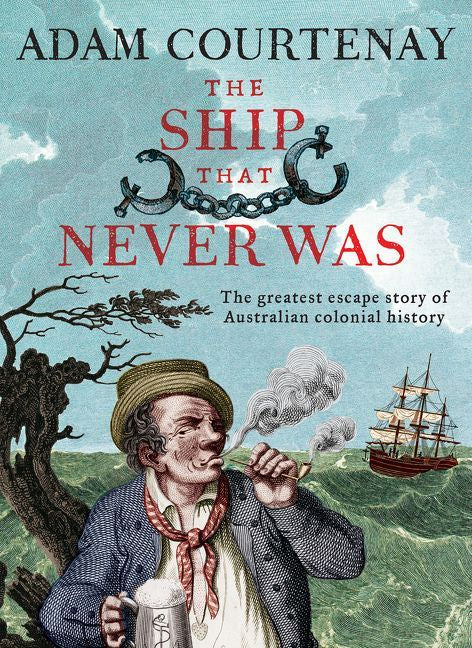 ABC Books
The Ship That Never Was: The Greatest Escape Story Of Australian Colonial History
In 1823, cockney sailor and chancer James Porter was convicted of stealing a stack of beaver furs and transported halfway around the world to Van Diemen's Land. After several escape attempts from the notorious penal colony, Porter, was sent to Sarah Island, known in Van Diemen's Land as hell on earth. 
Many had tried to escape Sarah Island; few had succeeded. But when Governor George Arthur announced that the place would be closed and its prisoners moved to the new penal station of Port Arthur, Porter, along with a motley crew of other prisoners, pulled off an audacious escape. Wresting control of the ship they'd been building to transport them to their fresh hell, the escapees instead sailed all the way to Chile. What happened next is stranger than fiction, a fitting outcome for this true-life picaresque tale. 
The Ship That Never Was is the entertaining and rollicking story of what is surely the greatest escape in Australian colonial history. James Porter, whose memoirs were the inspiration for Marcus Clarke's For the Term of his Natural Life, is an original Australian larrikin whose ingenuity, gift of the gab and refusal to buckle under authority make him an irresistible anti-hero who deserves a place in our history. 
Adam Courtney
Published May 2018
Paperback
336 pages
210mm x 153mm
ISBN 9780733338571
---
Share this Product
---
More from this collection