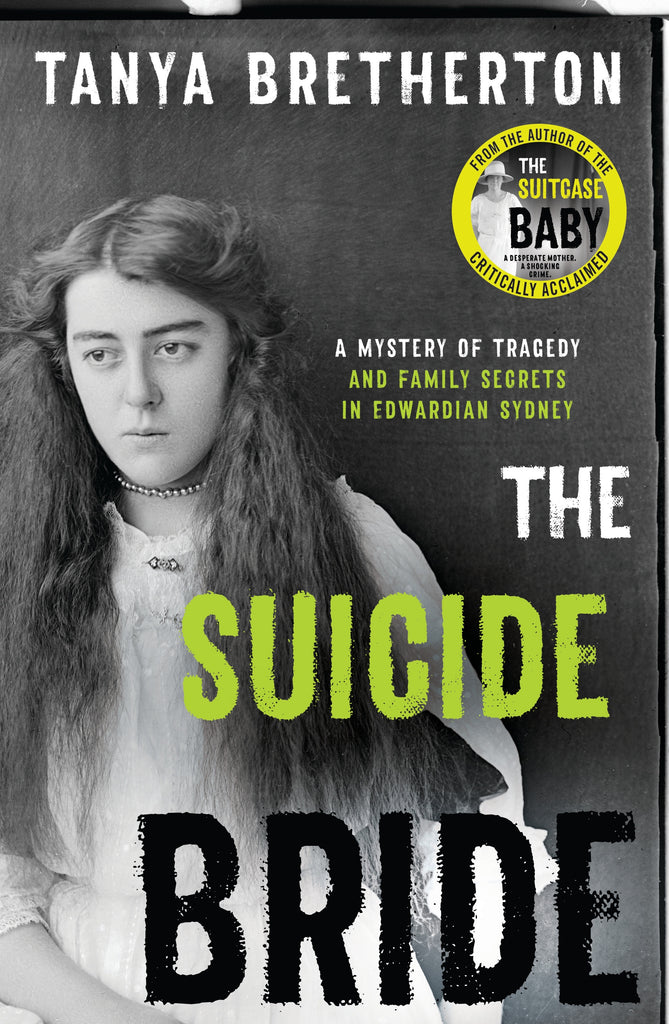 Hachette
The Suicide Bride: A mystery of tragedy and family secrets in Edwardian Sydney
Whenever society produces a depraved criminal, we wonder: is it nature or is it nurture?
When the charlatan Alicks Sly murdered his wife, Ellie, and killed himself with a cut-throat razor in a house in Sydney's Newtown in early 1904, he set off a chain of events that could answer that question. He also left behind mysteries that might never be solved. Sociologist Dr Tanya Bretherton traces the brutal story of Ellie, one of many suicide brides in turn-of-the-century Sydney; of her husband, Alicks, and his family; and their three orphaned sons, adrift in the world.

From the author of the acclaimed The Suitcase Baby - shortlisted for the 2018 Ned Kelly Award, Danger Prize and Waverley Library 'Nib' Award - comes another riveting true-crime case from Australia's dark past. The Suicide Bride is a masterful exploration of criminality, insanity, violence and bloody family ties in bleak, post-Victorian Sydney.
About the author
Tanya Bretherton has a PhD in sociology with special interests in narrative life history and social history. She has published in the academic and public sphere for twenty years, and worked as a Senior Research Fellow at the University of Sydney for fifteen years. Dr Bretherton's speciality is converting detailed research into thought-provoking works which are accessible to a general readership. Currently she works as a freelance researcher and writer.
Tanya Bretherton
Published April 2019
Paperback
320 pages
233mm x 153mm
ISBN 9780733640988
---
Share this Product
---
More from this collection