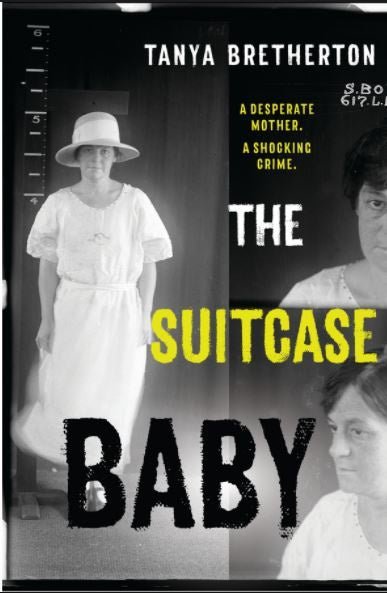 Hachette
The Suitcase Baby
In Sydney in the 1920s, babies were turning up in the harbour, on trains, and in public places.
These babies, all murdered, mostly by their mothers, were a devastating symptom of changing morals and a growing metropolis. One of these babies turned up on a harbour beach - and from there, an extraordinary story unfolded.
True history that is both shocking and too real, this unforgettable tale moves at the pace of a great crime novel. In the early hours of Saturday morning, 17 November 1923, a suitcase was found washed up on the shore of a small beach in the Sydney suburb of Mosman. What it contained - and why - would prove to be explosive.
The murdered baby in the suitcase was one of many dead infants who were turning up in the harbour, on trains and elsewhere. These innocent victims were a devastating symptom of the clash between public morality, private passion and unrelenting poverty in a fast-growing metropolis.
Police tracked down Sarah Boyd, the mother of the suitcase baby, and the complex story and subsequent murder trial of Sarah and her friend Jean Olliver became a media sensation. Sociologist Tanya Bretherton masterfully tells the engrossing and moving story of the crime that put Sarah and her baby at the centre of a social tragedy that still resonates through the decades.
About the author
Tanya Bretherton has a PhD in sociology with special interests in narrative life history and social history. She has published in the academic and public sphere for twenty years, and worked as a Senior Research Fellow at the University of Sydney for fifteen years. Dr Bretherton's specialty is converting detailed research into thought-provoking works which are accessible to a general readership. Currently she works as a freelance researcher and writer.
Tanya Bretherton
Published January 2018
Paperback
336 Pages
234mm x 153mm
ISBN: 9780733639227
---
Share this Product
---
More from this collection