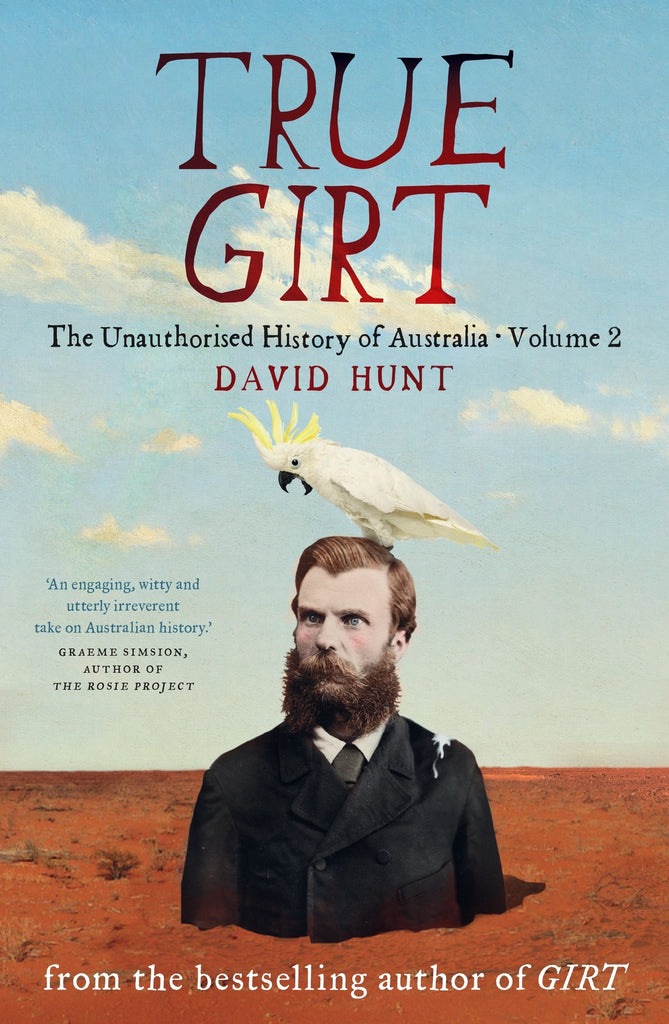 Black Inc.
True Girt: The Unauthorised History Of Australia Volume 2
This was the Wild South, home to hardy pioneers, gun-slinging bushrangers, directionally challenged explorers, nervous Indigenous people, Caroline Chisholm and sheep. Lots of sheep.
True Girt introduces Thomas Davey, the hard-drinking Tasmanian governor who invented the Blow My Skull cocktail, and Captain Moonlite, Australia's most notorious LGBTI bushranger. Meet William Nicholson, the Melbourne hipster who gave Australia the steam-powered coffee roaster and the world the secret ballot. And say hello to Harry, the first camel used in Australian exploration, who shot dead his owner, the adventurer John Horrocks.
 
If Manning Clark and Bill Bryson were left on a desert island with only one pen, they would write True Girt.
 
About the Author
 
David Hunt is an unusually tall and handsome man who likes writing his own bios for all the books he has written. David is the author of Girt: The Unauthorised History of Australia, which won the 2014 Indie Award for non-fiction and was shortlisted in both the NSW Premier's Literary Awards and Australian Book Industry Awards. True Girt, the sequel, was published in 2016, as was a book for children, The Nose Pixies. David has a birthmark that looks like Tasmania, only smaller and not as far south.

David Hunt
Published October 2016
Paperback
288 Pages
232mm x 155mm
ISBN 9781863958844
---
Share this Product
---
More from this collection