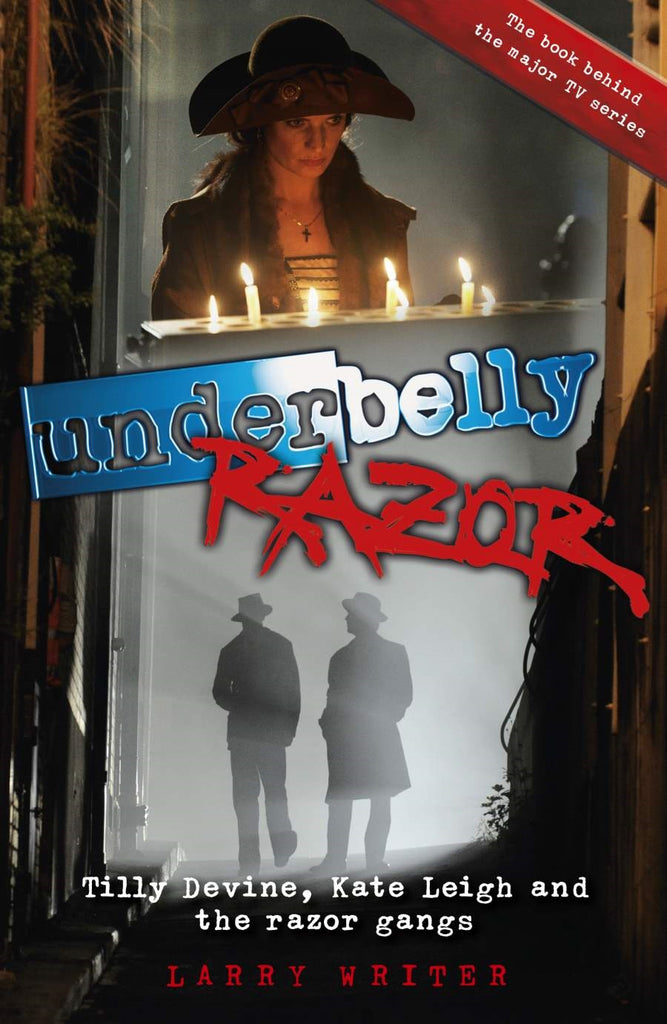 Pan Macmillan Australia
Underbelly - Razor : Tilly Devine, Kate Leigh and the Razor Gangs
This edition of Razor is the acclaimed, award-winning history of the Razor gangs and is the basis for Channel 9's 13-part blockbuster
 

Underbelly Razor.

In the 1920s and '30s in inner Sydney, some of the most terrifying criminals in Australia's history waged war with razor and gun. As gang fought gang, the streets echoed with the sound of violence and ran with blood.

Razor chronicles in compelling detail the nether word ruled by fabled vice queens Tilly Devine and Kate Leigh, and financed by the spoils of illegal drugs and alcohol, prostitution, gambling and extortion. Gangsters such as Guido Calletti, Big Jim Devine and Frank 'the Little Gunman' Green killed, robbed and slashed with impunity. Facing them were the police – some corrupt, some honest, and a few as tough and feared as the razor gangs they fought.

Razor is the fascinating true story of the people who lived and died in this world of violence and vice. Razor brings a city's dark past back to life, and ensures that you will never look at inner Sydney in quite the same way again.
---
Share this Product
---
More from this collection