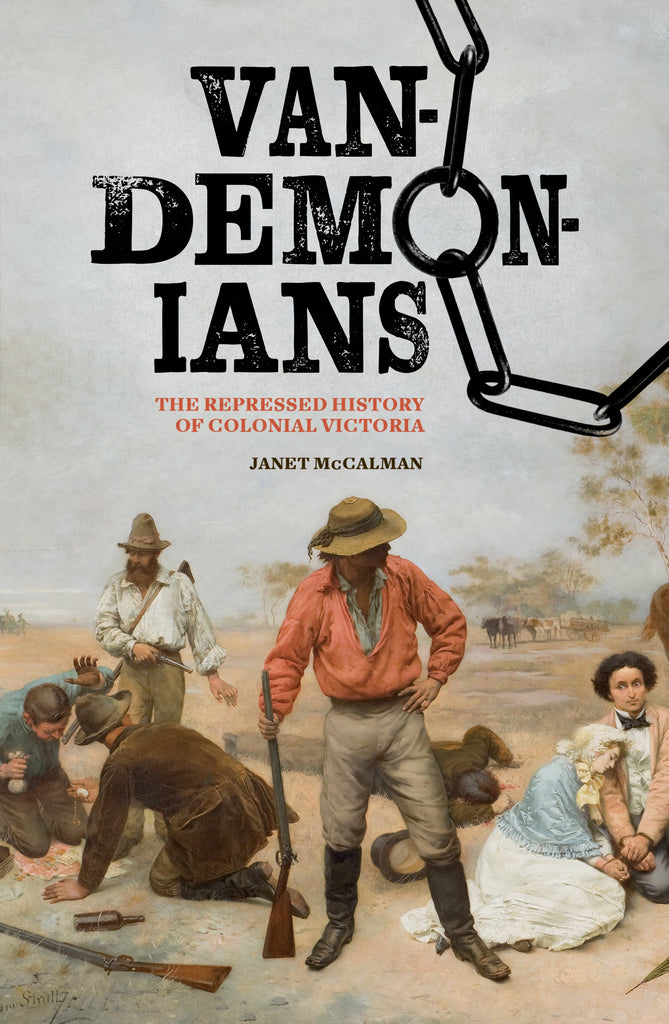 Melbourne University Publishing
Vandemonians: The Repressed History of Colonial Victoria
From award-winning author and historian Janet McCalman, the engrossing tale of Tasmanian convict settlers in colonial Victoria

It was meant to be 'Victoria the Free', uncontaminated by the Convict Stain. Yet they came in their tens of thousands as soon as they were cut free or able to bolt. More than half of all those transported to Van Diemen's Land as convicts would one day settle or spend time in Victoria. There they were demonised as Vandemonians. Some could never go straight; a few were the luckiest of gold diggers; a handful founded families with distinguished descendants. Most slipped into obscurity.
Burdened by their pasts and their shame, their lives as free men and women, even within their own families, were forever shrouded in secrets and lies. Only now are we discovering their stories and Victoria's place in the nation's convict history.
As Janet McCalman examines this transported population of men, women and children from the cradle to the grave, we can see them not just as prisoners, but as children, young people, workers, mothers, fathers and colonists. From the author of Struggletown and Journeyings, this rich study of the lives of unwilling colonisers is an original and confronting new history of our convict past-the repressed history of colonial Victoria.
Janet McCalman
Published September 2021 
Paperback
352 pages 
233mm x 153mm
ISBN 9780522877533
---
Share this Product
---
More from this collection