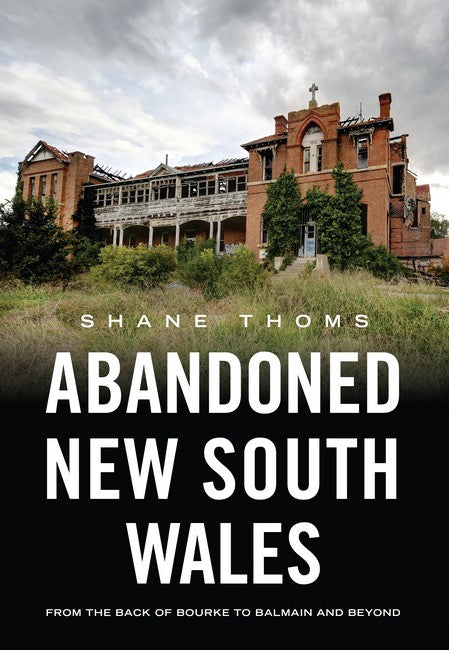 Australia Through Time
Abandoned New South Wales
From the back of Bourke to Balmain and beyond.
From the Opera House, sitting like a jewel embedded in the Sydney crown, to the warm northern beaches and, much farther west, to the sprawling red deserts surrounding Broken Hill, New South Wales is diverse and bountiful. 
But there's a trail of discarded architectural legacies: abandoned factories, homes and public buildings. These forgotten establishments are small footnotes of history left by the most recent occupants of these spaces. Here, the past and present clash to reveal a handful of small vignettes that whisper the secrets of those who came to work and dwell.
Abandoned New South Wales points to some of the clues that speak of the forgotten lives of Australia's oldest state.
About the author
Shane Thoms is a photographer and photojournalist based in Melbourne, Australia. Educated in fine art photography and design via Monash University, Charles Sturt University and the Australian Academy of Design, his work explores the discarded urban space from a cross-cultural perspective. He has visually documented a number of exclusion zones inclusive of Chernobyl, Fukushima, and Plymouth. His books include Abandoned South Australia and Abandoned Australia, published in 2019.
Shane Thoms
Published November 2023
Paperback
Pages 108
248mm x 172mm
ISBN 9781922800473
---
Share this Product
---
More from this collection