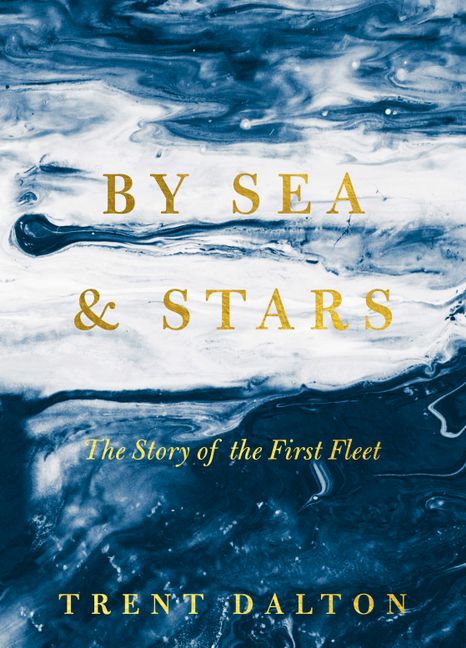 HarperCollins
By Sea & Stars: The Story of the First Fleet
Dazzling, poetic and vivid storytelling from one of Australia's greatest writers, which tells the bloody, brutal and enthralling story of the epic journey of the First Fleet.
Originally published as a multi-part serial in The Australian, By Sea and Stars tells the story of the epic voyage which led to the founding of our nation, as told from the point of view of the people who took part - willingly or unwillingly - in it. Drawing from historical sources of the time, including letters and journals, Trent Dalton, one of Australia's best writers, brings this epic voyage, and the people who went on it, to vivid life.
This is not dry history of dates and names. These are gripping stories of real people, from the lowest to the highest. From terrified nine year old chimney sweep and convict John Hudson to conscientious Lieutenant Ralph Clark, pining after his wife and son, to the brave and determined Captain-General Arthur Phillip, the brightest star of the British Navy: these are the people who made the voyage, and these are their stories - of death, duty, glory, lust, violence, escape, mutiny - and a great southern land...
Trent Dalton
Published November 2018
Hardcover
160 pages 
200 mm x 142 mm
ISBN 9781460757413
---
Share this Product
---
More from this collection