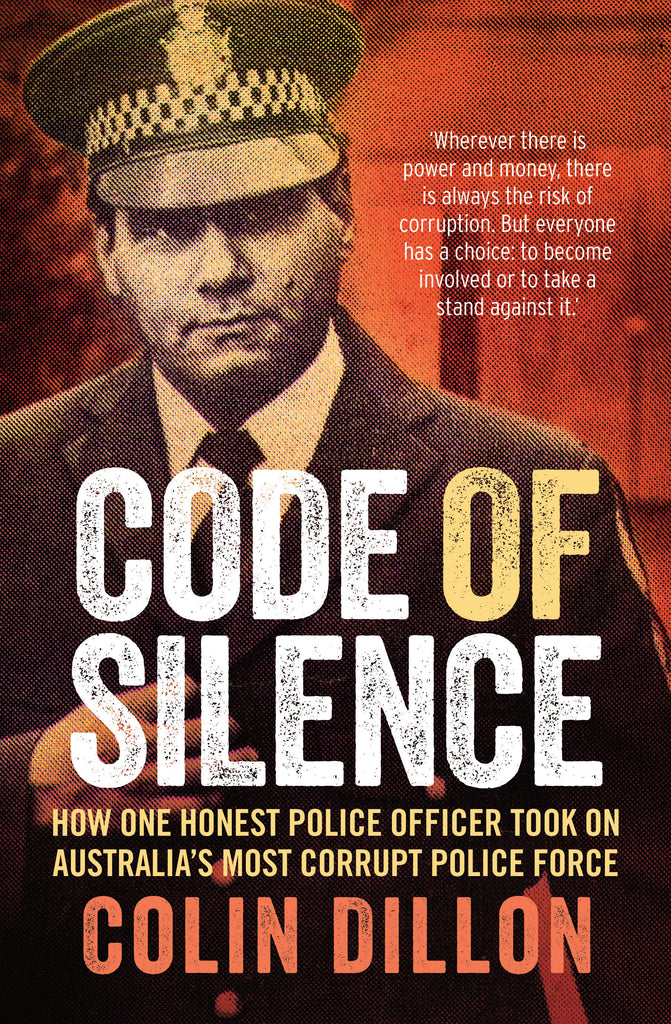 Allen & Unwin
Code Of Silence Paperback 2017
Shortlisted for the 2017 Ned Kelly Award for Best True Crime
The powerful true story of the first police officer to lift the lid on police corruption in Queensland and what then happened to him.

'Wherever there is power and money, there is always the risk of corruption. But everyone has a choice: to become involved or to take a stand against it.'

Colin Dillon is an extraordinary man. He was the first Indigenous policeman in Australia. But that is actually a very small part of his story.

He was also the first serving police officer to voluntarily appear before the Fitzgerald Commission of Inquiry in 1987 and give first-hand evidence of police corruption. He did this at a time when the Fitzgerald Inquiry was beginning and struggling for traction. His evidence at the Inquiry was instrumental in eventually sending some police, including Police Commissioner Terry Lewis, and politicians to prison.

Revealing, powerful and uncompromising, this is the story of Colin Dillon's nearly 40 years in a police force rotten to the core. It describes the extraordinary range of criminal activities - drugs, gaming, SP bookmaking, brothels, vehicle theft - that were allowed to operate with impunity in return for bribes. It also tells of the high price an honest man and his family paid for his decision to break the code of silence.

About the Author

Colin Dillon joined the Queensland police force in 1965 (before the 1967 referendum, which supposedly offered Aboriginal Australians full and equal citizenship). He worked within that system for almost four decades and became the first commissioned Indigenous Police Inspector in Australia. He still lives in Queensland.
Colin Dillon
Published June 2017
Paperback
242 pages
198mm x 128mm
ISBN 9781760297022
---
Share this Product
---
More from this collection