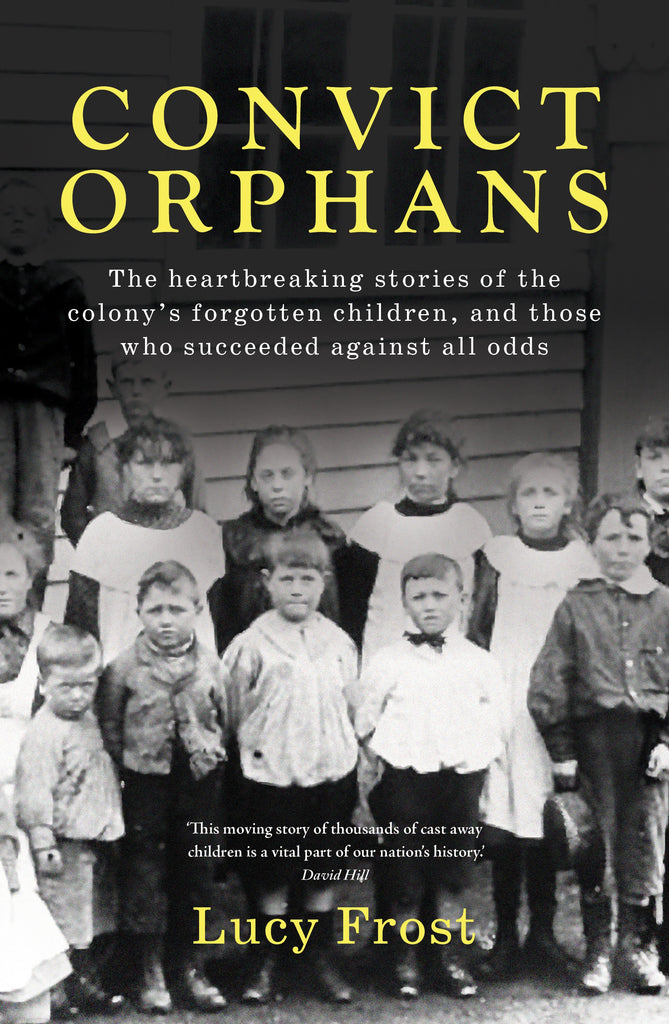 Allen & Unwin
Convict Orphans
The heartbreaking stories of the colony's forgotten children, and those who succeeded against all odds
Many thousands of abandoned children were treated as free labour in late 19th century Australia, yet their stories have been hidden until now, even to their descendants. Lucy Frost's painstaking research has uncovered what really happened to the convict orphans.
'This moving story of thousands of cast away children is a vital part of our nation's history.' - David Hill, author of The Forgotten Children
All families have their secrets, and a convict ancestor or an illegitimate birth were shames that families once buried deep. Among the best-hidden stories in Australia's history are those of the convict orphans.
Agnes arrived on a convict transport aged four and was abandoned when her mother needed to escape an abusive husband. After their mother died and their father deserted them, Maria and Eliza Marriner were taken into state care too. Cut off from family, behind the walls of the imposing sandstone buildings of the Queen's Orphan Schools, they were among hundreds of young children entrusted to the much feared Matron Smyth.
At the age of twelve, the children left the orphanage to work without pay on farms and in homes—some of them places where no child should ever have been sent. Although colonists called it white slavery, the authorities turned a blind eye to what was really happening.
These are stories of abuse and abandonment, and also of great generosity and kindness from individuals who rescued and supported children. Some children managed to build happy lives for themselves, but many could not navigate a system stacked against them. There are disturbing parallels between the Queen's Orphan Schools in Hobart and other children's institutions in Australia into the 21st century.
'A beautifully written book detailing the evocative, heartbreaking stories of convict orphans painstakingly pieced together' – 
Professor Tanya Evans, author of 
Fractured Families
'A fascinating study, richly textured, and extremely well-researched' – 
Professor Barry Godfrey, University of Liverpool
About the author
Lucy has spent a career researching and writing about nineteenth-century women and children. The author of Abandoned Women, No Place for a Nervous Lady and other books, she is Emeritus Professor of English at the University of Tasmania.
Lucy Frost
Published February 2023
Paperback
304 pages
234mm x 153mm
ISBN 9781761067686
---
Share this Product
---
More from this collection