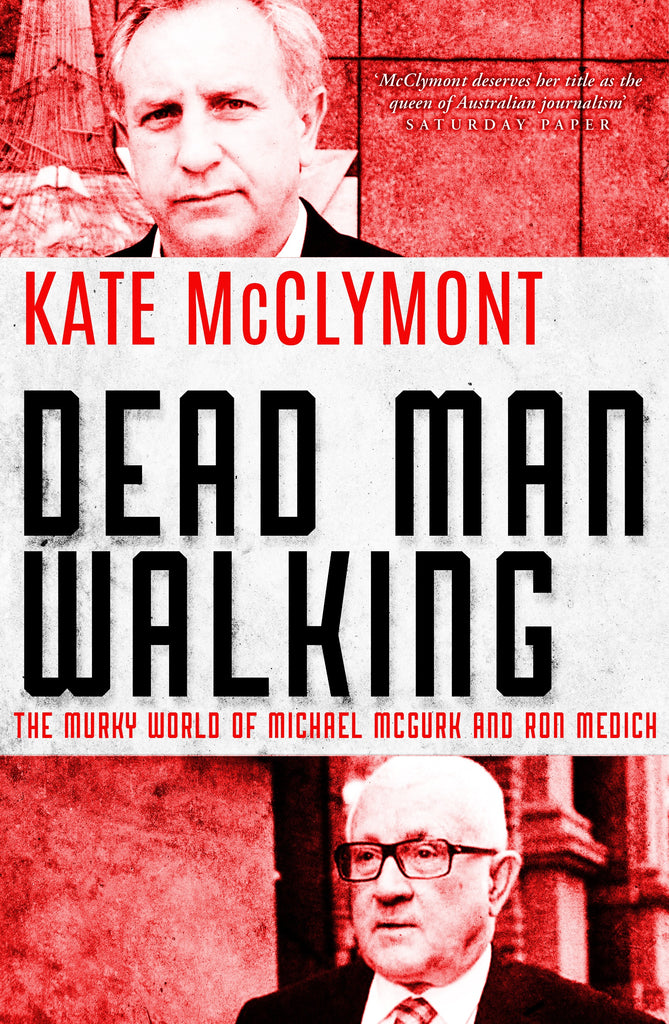 Vintage
Dead Man Walking: The murky world of Michael McGurk and Ron Medich
'Investigative journalism is not for the faint-hearted. I know our job is not to be loved – our job is to tell the truth and do so without fear or favour.' - Kate McClymont
Employing her insider status and trademark wit, pace and intelligence, Kate McClymont unravels the complex business relationships between Michael McGurk and Ron Medich.
Rumour has it that Sydney is full of corruption and crime, but no one expected to read about a Sydney businessman being shot, in the back of his head, in his driveway, in Cremorne. Nor that, ultimately, a Point Piper millionaire would be convicted for ordering the hit. But this is not just a Sydney story. Its strands traverse Moscow, Brunei, Indonesia and Hawaii and involve property deals, fraud, conspiracy, false identities, kidnapping and a miniature Koran. There are bumbling criminals, turncoats, snitches, wealthy people brought down, and devastated families.
Just prior to his murder, Michael McGurk – who had a history of violence, threats, arson charges, intimidation and failed businesses – had informed Kate McClymont, Australia's best-known investigative journalist, that he believed there was a hit out on him. They agreed they would meet, and then he was shot.
This is an extraordinary story of ten years of events that you simply could not make up.
Kate McClymont
Published September 2019
Paperback
400 pages
232mm x 153mm
ISBN: 9780143795247
---
Share this Product
---
More from this collection