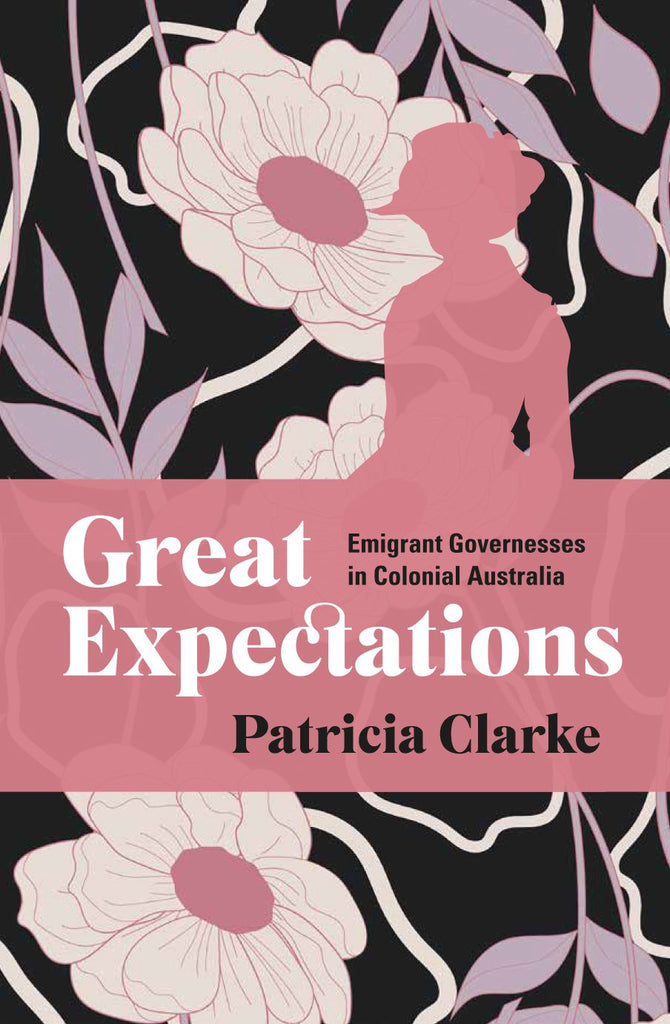 National Library of Australia
Great Expectations: Emigrant Governesses in Colonial Australia
Teach your protégées to emigrate; send them where the men want wives, the mothers want governesses
For educated middle-class women in nineteenth-century Britain, options were limited. Marry and bear children, accept the drudgery of keeping house for relatives or friends, or attempt to find a position in one of the very few industries that would employ women. This is the story of a group of intrepid ladies who found a different solution on the other side of the world.
Wanted, a Governess competent to teach music, dancing, and the usual branches of education. Respectable references required.
The Female Middle Class Emigration Society scheme helped governesses and would-be governesses emigrate to the colonies from 1861 to 1886. The women who participated were encouraged to write back to the society, and it is their letters—sometimes plaintive, sometimes upbeat—that form the heart of this book. Written by women who were often fluent in multiple foreign languages, skilled artists and musicians, able to teach the liberal arts, as well as algebra and geometry, the letters describe wildly different experiences and stories of culture clash abound.
In my new home I shall make acquaintance with a new class of people—the nouveaux riches, but I may consider myself now colonized
Some women gained employment with well-established families even before their ships had docked, formed close relationships with their employers or found husbands. Dublin-born Mary Bayly had a heavy workload teaching the six Hills children of Cooks River, New South Wales, English, French, German, Latin, music and singing, but her employers were 'very kind', she found the Australian scenery beautiful—'As to the Harbour and the views over the sea, they can never to me lose their charming freshness and attractiveness'—and she eventually married an Australian-born teacher who would rise to the position of headmaster, thereby retaining her middle-class status.
Be sensible, undergo a little domestic training and come out here to take your chance
Some women battled extreme loneliness, wild colonial boys and girls, unsupportive employers, poverty and disillusionment. Rosa Phayne, daughter of an accountant, considered her fellow ship passengers 'so very low and horrid a set', described Melbourne as 'beyond anything abominable in every respect' and, despite finding a position on a sheep station in the Victorian Wimmera, wrote that her employer had 'not one feeling like a lady, although one ostensibly' and declared life in Australia for a governess one of 'intense loneliness and unprotectedness, utter friendlessness'.
I am very glad I came to Australia, but I cannot say I like it very much, it is such an out-of-the-world place and so monotonous
Others were great observers of the Australian character. According to Gertrude Gooch, 'All Australians ride like Arabs, love luxury and money. They live very much out of doors and eat great quantities of fruit'. The women 'are certainly very indolent and untidy', which explained their offspring: 'Australian children are just like the vegetation here for neither appear to submit to much control. Pineapples, peaches and the finest fruit grow in open air without care and the children are equally wild and impetuous'.
Great Expectations tells of the colonial experiences of a particular group of emigrant women, but it also tells a broader story, of emigration, education, class prejudice and the development of Australian society.
Patricia Clarke
Published September 2020
Paperback
252 pages
234mm x 153mm
ISBN 9780642279620
---
Share this Product
---
More from this collection