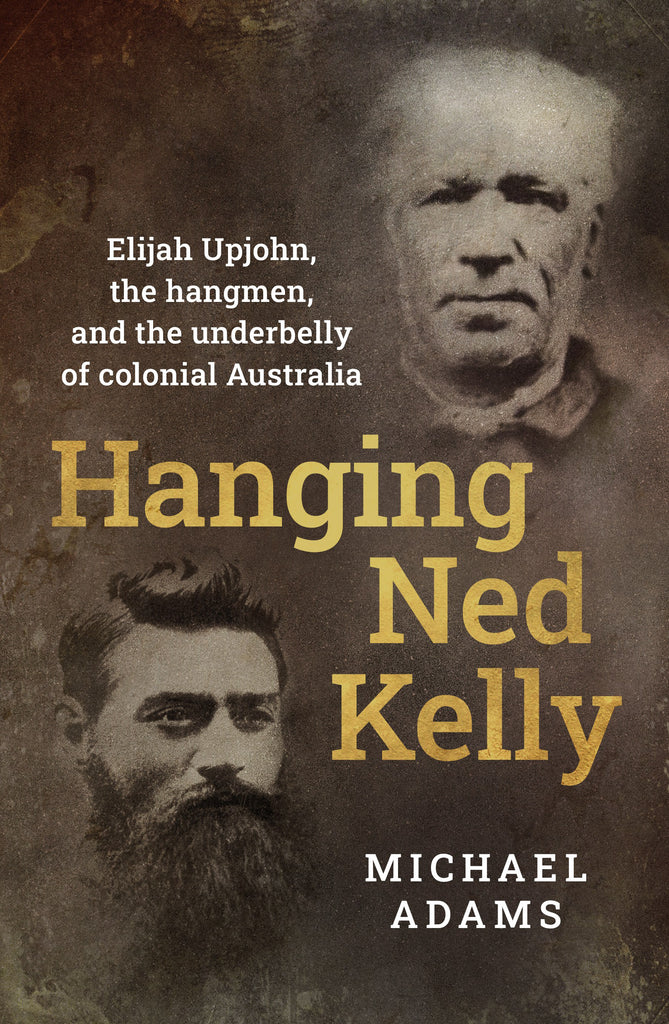 Hachette
Hanging Ned Kelly
When it came time to hang Ned Kelly, the job fell to crap-carrier-turned-quack-doctor-turned-drunken-chicken-thief Elijah Upjohn. Such is life indeed.
Hanging Ned Kelly looks at the life and times, crimes and demise of Australia's most famous anti-hero from a new perspective: that of the 'rogue and vagabond' who finally put the noose around his neck. Here, Elijah Upjohn's tale becomes the rusty scalpel that slices open the underbelly of colonial Victoria.
Written by Michael Adams, creator of the acclaimed podcast Forgotten Australia, this is an odyssey into an infernal underworld seething with serial killers, clueless cops, larrikin vigilantes, renegade reporters, racist settlers, furious fallen women and cunning waxworks showmen. Looming over them all: the deranged hangmen paid to execute convicted men and women - some of them innocent or unfairly condemned - in Melbourne before it was marvelous. 
About the author
Michael Adams has worked as a magazine journalist and editor, and a television scriptwriter, producer and presenter. He is the author of 14 books and is the creator and host of the podcast Forgotten Australia.
Michael Adams
Published September 2022
Hardback
384 pages 
248mm x 165mm
ISBN 9781922806406
---
Share this Product
---
More from this collection