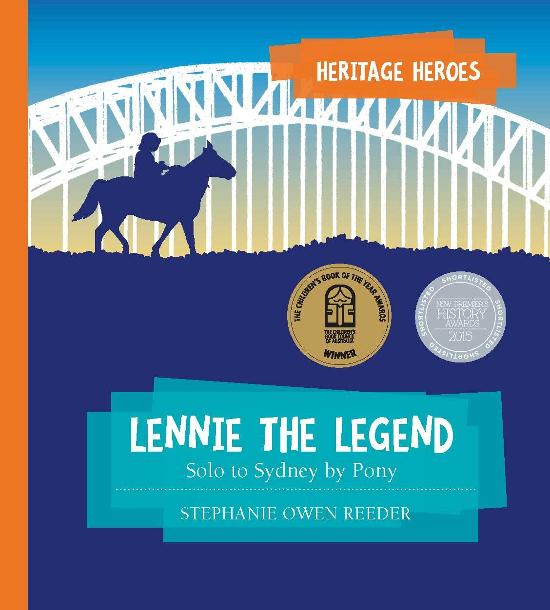 National Library of Australia
Lennie the Legend: Solo to Sydney by Pony Paperback 2020 Edition
This is the inspiring true story of nine-year-old Lennie Gwyther who, at the height of the Great Depression in 1932, rode his pony from his home town of Leongatha in rural Victoria to Sydney to witness the opening of the Sydney Harbour Bridge.
Lennie's 1,000-kilometre solo journey captured the imagination of the nation, and his determination and courage provided hope to many at a difficult time in Australia's history.
Lennie the Legend begins with a terrible accident on the family farm, when Lennie, remarkably at such a young age, takes on the responsibility for the ploughing. Lennie is obsessed with the marvel of the Sydney Harbour Bridge and, as a reward for saving the farm from missing the planting season, his parents grant him his wish to ride on his own to Sydney for the opening of the bridge. Lennie has all sorts of adventures along the way—a thief lurking in the bush in the dead of night, a raging bushfire, surprise appearances, celebrations in his honour, being the star of a newsreel, and meeting the Prime Minister.
Winner 2016 Children's Book Council of Australia Eve Pownall Award for Information Books
Shortlisted 2015 NSW Premier's Awards Young People's History Prize
Suitable for ages 7+

Stephanie Owen Reeder
Published February 2020
Paperback
116pages
207mm x 186mm
ISBN 9780642279194 
---
Share this Product
---
More from this collection