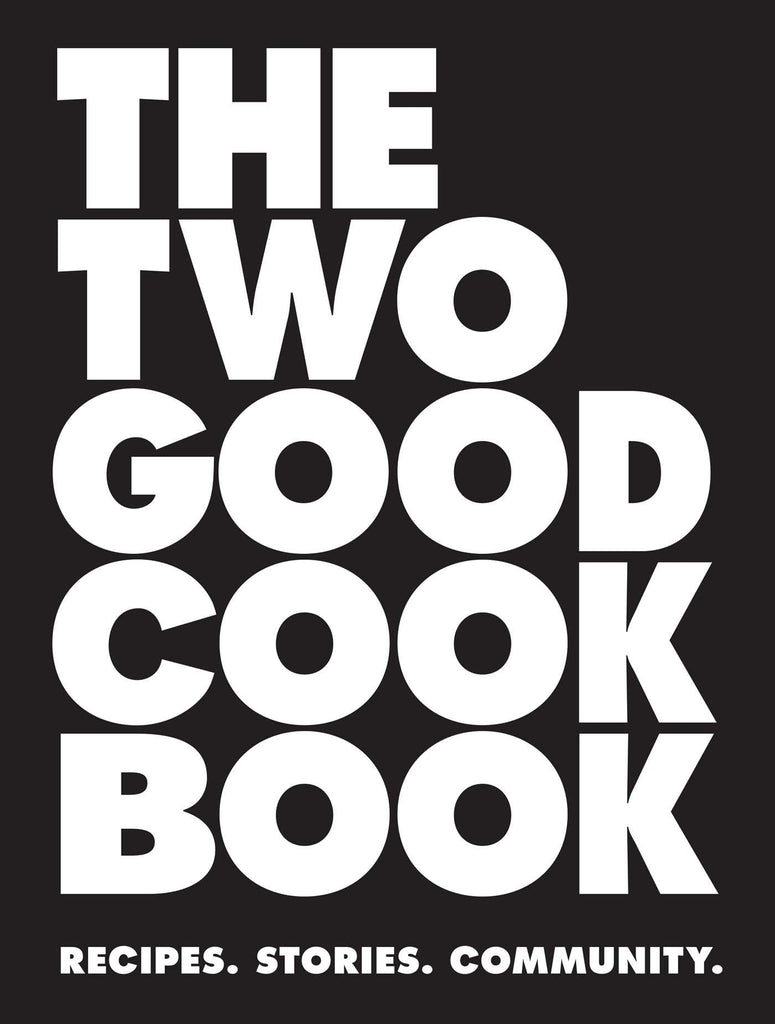 Simon & Schuster
The Two Good Cook Book: Recipes. Stories. Community.
This beautiful book is about food, community and bringing people together around the table to eat and talk.
It includes essays on food memories and the power of food from four of Australia's finest contemporary authors – Charlotte Wood, Markus Zusak, Liane Moriarty and Thomas Keneally – paintings by artist Zoe Young, and more than 60 recipes by leading Australian and international chefs for simple nutritious family meals and celebratory feasts.

From an organic soup kitchen in Kings Cross, social enterprise Two Good has expanded to sell restaurant quality salads and soups designed by some of Australia's leading chefs, delivered in distinctive glass jars. With every meal sold another is donated to a woman in a safe house. Two Good also provides training and employment pathways for domestic violence survivors.  
 
Words by Liane Moriarty, Thomas Keneally, Charlotte Wood, Markus Zusak.
 
Recipes by Neil Perry, Maggie Beer, Ben Shewry, Nigella Lawson, Peter Gilmore, Yotam Ottolenghi, Skye Gyngell, Greg Doyle, Colin Fassnidge, Kylie Kwong, Pasi Petanen, Jackie Middleton, Danielle Alvarez, Chris Manfield, Analiese Gregory, Sarah Wilson, George Calombaris, Mitch Orr, Mat Lindsay, Hetty McKinnon, Matt Wilkinson, Jacqui Challinor, Mike McEnearney, Hamish Ingham, O'Tama Carey, Jonathan Barthelmess, Matt Moran.
About the author
Two Good began ten years ago as an ad-hoc Kings Cross cook-out for the area's less fortunate. Their road-side barbecue evolved into Australia's first organic soup kitchen at Saint Canice's in Kings Cross and in June 2015 they launched their 'Eat one, treat one' model. For every meal purchased, they'd give an identical one to a local women's refuge for domestic violence survivors. Since Two Good launched, and with the invaluable backing of their customers and corporate supporters, they have dedicated themselves to doing everything they can to restore a sense of self-worth in the women they serve. Chefs talk all the time about cooking with love. Two Good are inspired by that, and want to remind those who need it most that everybody deserves to feel worthy of that love.
Published November 2019
Hardback
224 pages 
248mm x 190mm
ISBN  9780648521402
---
Share this Product
---
More from this collection