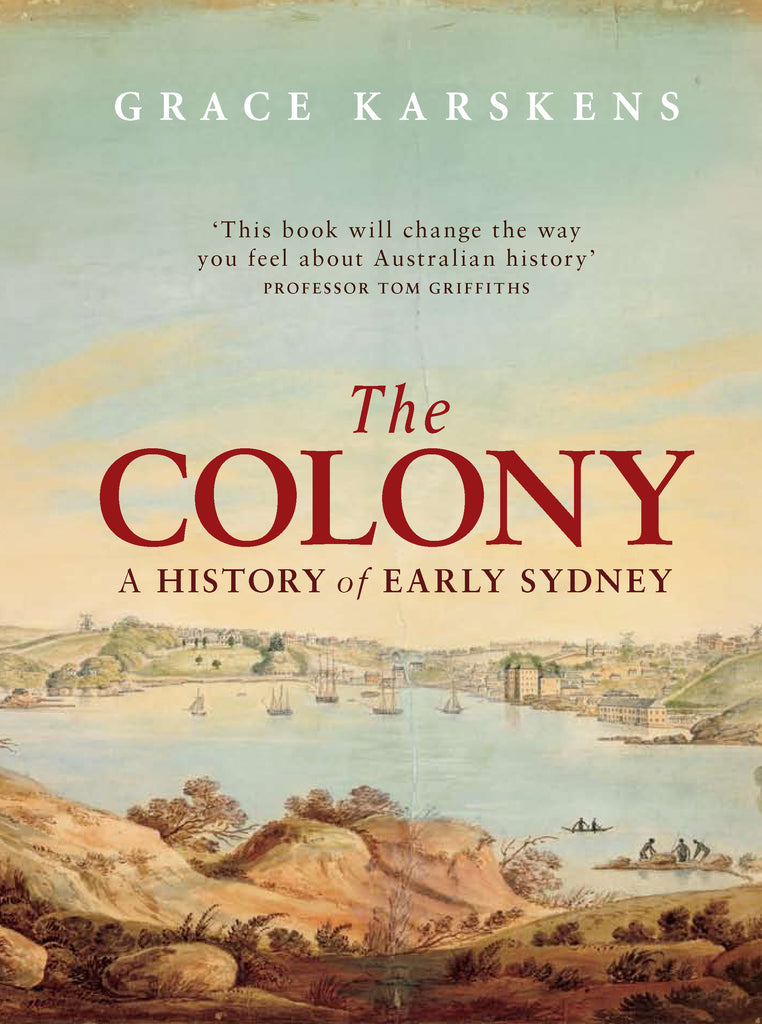 Allen & Unwin
The Colony: A History of Early Sydney
The Colony is the story of the marvellously contrary, endlessly energetic early years of Sydney. It is an intimate account of the transformation of a campsite in a beautiful cove to the town that later became Australia's largest and best-known city.
From the sparkling beaches to the foothills of the Blue Mountains, Grace Karskens skillfully reveals how landscape shaped the lives of the original Aboriginal inhabitants and newcomers alike. She traces the ways in which relationships between the colonial authorities and ordinary men and women broke with old patterns, and the ways that settler and Aboriginal histories became entwined. She uncovers the ties between the burgeoning township and its rural hinterland expanding along the river systems of the Cumberland Plain.
Enthusiastically received on first publication, this is a landmark account of the birthplace of modern Australia, and a fascinating and richly textured narrative of people and place.
"Grace Karskens writes with the passion and insight of a novelist, and the accuracy of a historian... To read it is to have one's imagination stretched" - Thomas Keneally, Sydney Morning Herald
Winner, 2010 Prime Minister's Literary Award for Non-Fiction
About the author
Grace Karskens is Professor of History at the University of New South Wales and a Fellow of the Australian Academy of the Humanities and is the author of The Rocks: Life in Early Sydney and the forthcoming book People of the River: Lost worlds of early Australia.
Grace Karskens
Published 2010
Paperback 
678 pages
244mm x 171mm 
ISBN 9781742373645
---
Share this Product
---
More from this collection