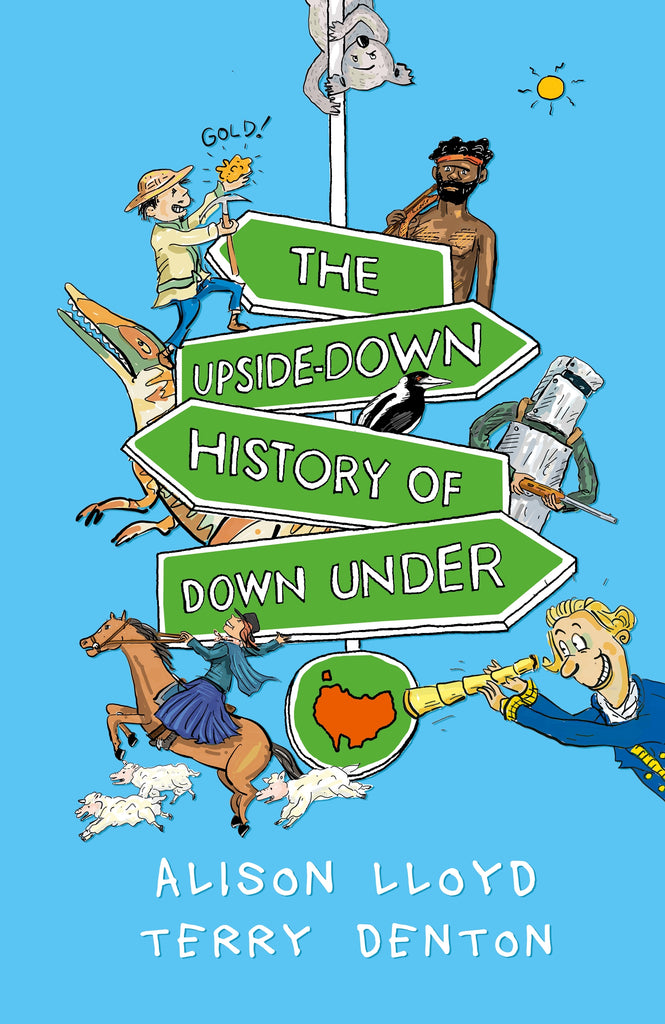 Penguin
The Upside-down History of Down Under
Read the un-put-down-able history of Down Under – unexpected, heroic and sometimes tragic. But never ever boring.
The story of Australia starts with a piece of land that went for a swim. About 200 million years ago it floated away from Africa.
Very, very, slowly.
It was home to dinosaurs and giant animals, then the first Australians showed up and got comfortable. And for a long time this wild and wonderful land was a mystery to the rest of the world. Until the English decided it would make the best jail ever . . .
Funny, heroic and tragic – the story of our country from prehistory to federation.
Alison Lloyd & Terry Denton
Published 1 October 2018
Hardback
304 pages
ISBN: 9780143788669
---
Share this Product
---
More from this collection